Poveste cu aromă de Magie Noire, Partea 1, In ars veritas, aici. Partea 2, Death begets life, aici. Partea 3, Himera, aici
Data aparitiei: 1978
Categorie principală: chypre floral
Note de vârf: coacăze, cassia, zmeură, galbanum, zambila, bergamot şi trabdafir bulgăresc
Note de mijloc: miere, tuberoza, rădăcină de stânjenel, iasomie, ylang-ylang, lăcrămioare, cedru şi narcisă
Note de bază: condimente, lemn de santal, ambră, paciuli, mosc, zibeta, lichen, vetiver, smirna şi tămâie
Longevitate: foarte persistent
Sillage: greu
Creator: Gerard Goupy
Sinopsis: Magie, vrăji şi nostalgie
Descriere oficiala: O putere stranie. Cel mai oriental dintre toate parfumurile orientale, cel mai fascinant dintre toate formulele. Magie Noire este Orientul la o pulverizare distanta, cu misterele şi farmecele sale, care captivează şi vrăjeşte simţurile. Femeile îi cedează ca în faţa celei mai puternice pasiuni, iar bărbaţii nu pot rezista puterii sale mistice.
Am avut norocul să îl descopăr devreme, în copilărie, şi de la prima adulmecare Magie Noire a fost mereu "parfumul". Cu dragoste de copil,  feroce, egoistă şi crud de sinceră nu îi caut defecte, nu îi disec note, nu îl compar cu altele şi nu îi plâng reformulările. Şi acum, ca şi pe vremuri, reprezintă proiecţia/ presimţirea/ promisiunea unui eu perfect, fericit, complet – mereu urmărit, niciodată atins.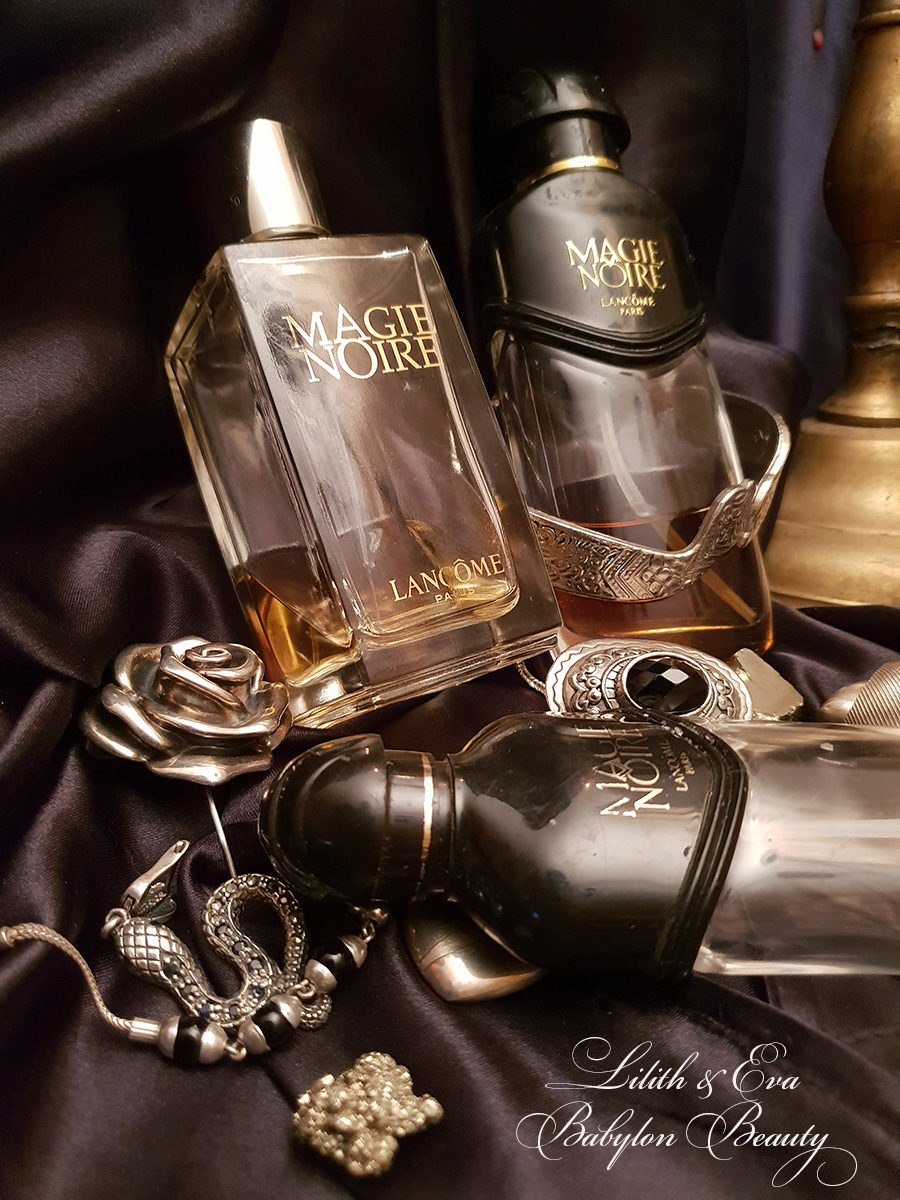 Michael Cunningham învârte cuţitul în rana cu precizie chirurgicală în "The hours":
"I remember one morning getting up at dawn. There was such a sense of possibility. You know, that feeling. And I… I remember thinking to myself: So this is the beginning of happiness, this is where it starts. And of course there will always be more…never occurred to me it wasn't the beginning. It was happiness. It was the moment, right then."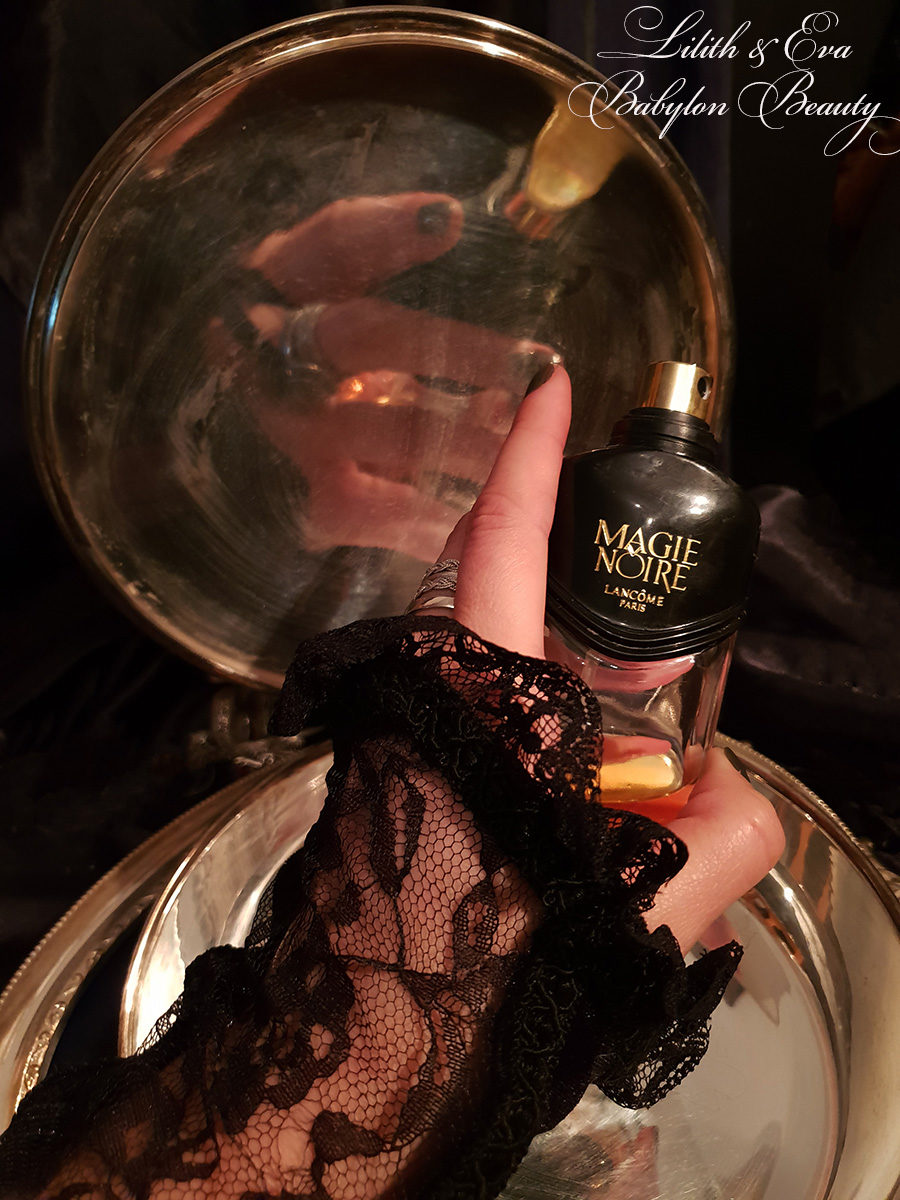 Cu Magie Noire am găsit ceva dincolo de un signature scent – un parfum semnătura al tuturor fantomelor mele.