Amouroud Midnight Rose perfume review
Synopsis: She's a Killer Queen
Gunpowder, gelatine
Dynamite with a laser beam
Guaranteed to blow your mind
Anytime "
Top Notes: Lychee, Pomelo, Mate
Middle Notes: Lily, Red Rose, Iris
Base Notes: Amber, Labdanum, Oud
Amouroud is the niche "loveoud child" of The Perfumer's Workshop (the ones who gave us the wonderful Tea Rose). As they have been dealing with perfumes and roses since the '70s, I bought Midnight Rose expecting nothing short of a rose-taboulos experience.
Photo credit: Hevel Niram
First off, the name is not really fitting, as the perfume has no trace of any nocturnal or even remotely shadowy elements. It is a sweet, fruity rose that starts off innocently, slightly effervescent (like the stinging-sweet sensation of litchi-fruity champagne). The top notes remind me of the aesthetics of Sophia Copolla's movies – classic but with a post-modern touch, using hues of opulent pastel (just imagine the smell of glow-in-the-dark-neon-pastel if you can :D) Kind of like Marie-Antoinette in the Kirsten Dunst version, wearing too much blush, laughing too hard, grabbing your hand and swirling you into a maze made of rose bushes and turrets of macaroons and Turkish delights during a blizzard of powder sugar snow.
In the middle notes, the perfume moves towards the east (but a postcard version of the Middle-East, filtered through the rosy glasses of a tourist. It has an accessible, slightly off and repetitive feel – just imagine a Bill Murray filming the tenth double for an electronic hookah commercial. It's the classic oriental viscous recipe, but it's well done – the jammy rose wine turns into thick liqueur-attar,a gourmand rounded amber follows, belly-dancing us into the base, accompanied by sticky notes of labdanum and finally dies off in a poof of sweet dusty wood smoke.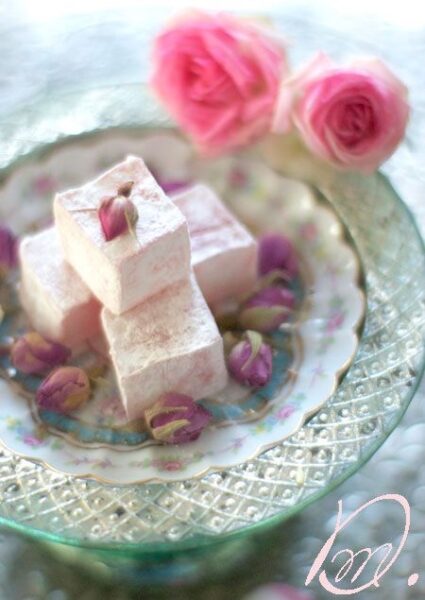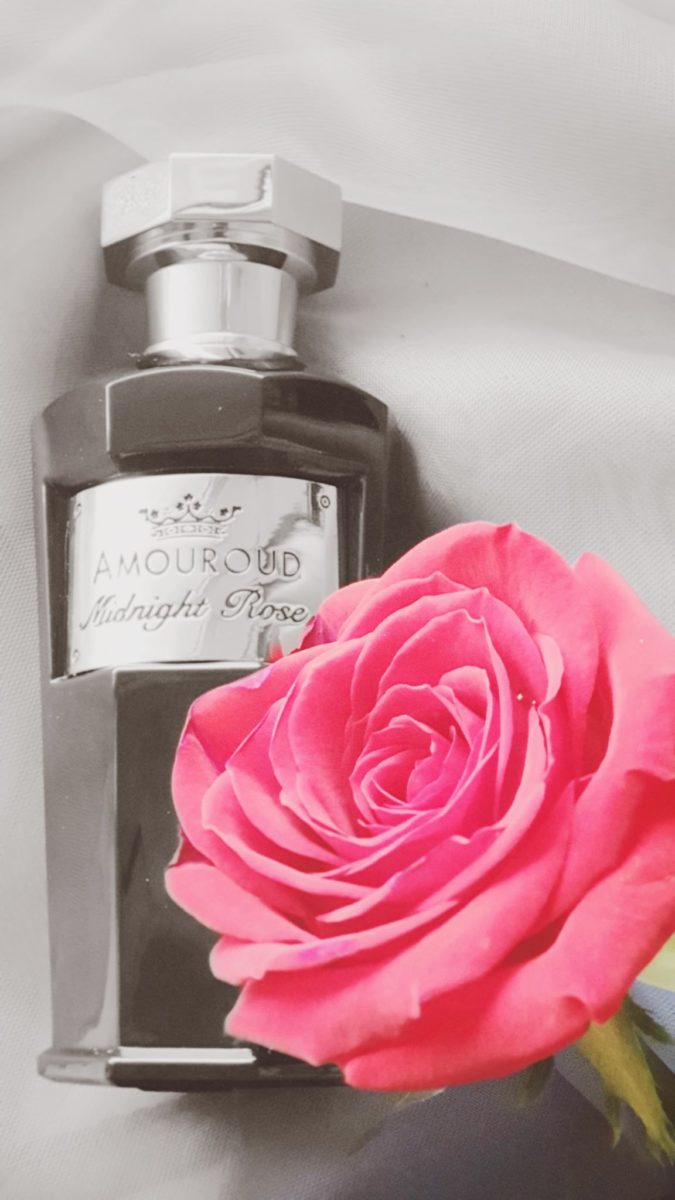 If you like thick jammy gourmands – you'll love Amoroud Midnight Rose. If you want innovation, drama, suspense and low blood sugar – look elsewhere. Ah, and one more thing: the oud is just in name, I feel no trace of it.
Still, if you have the munchies for jammy rose, this will surely hit the spot.
Sounds like:
If you like Amouroud Midnight Rose, also try: Rosewood by Ajmal