Isabey Paris Fleur Nocturne Review (Jean Jacques) 2009 review first appeared in Cafleurebon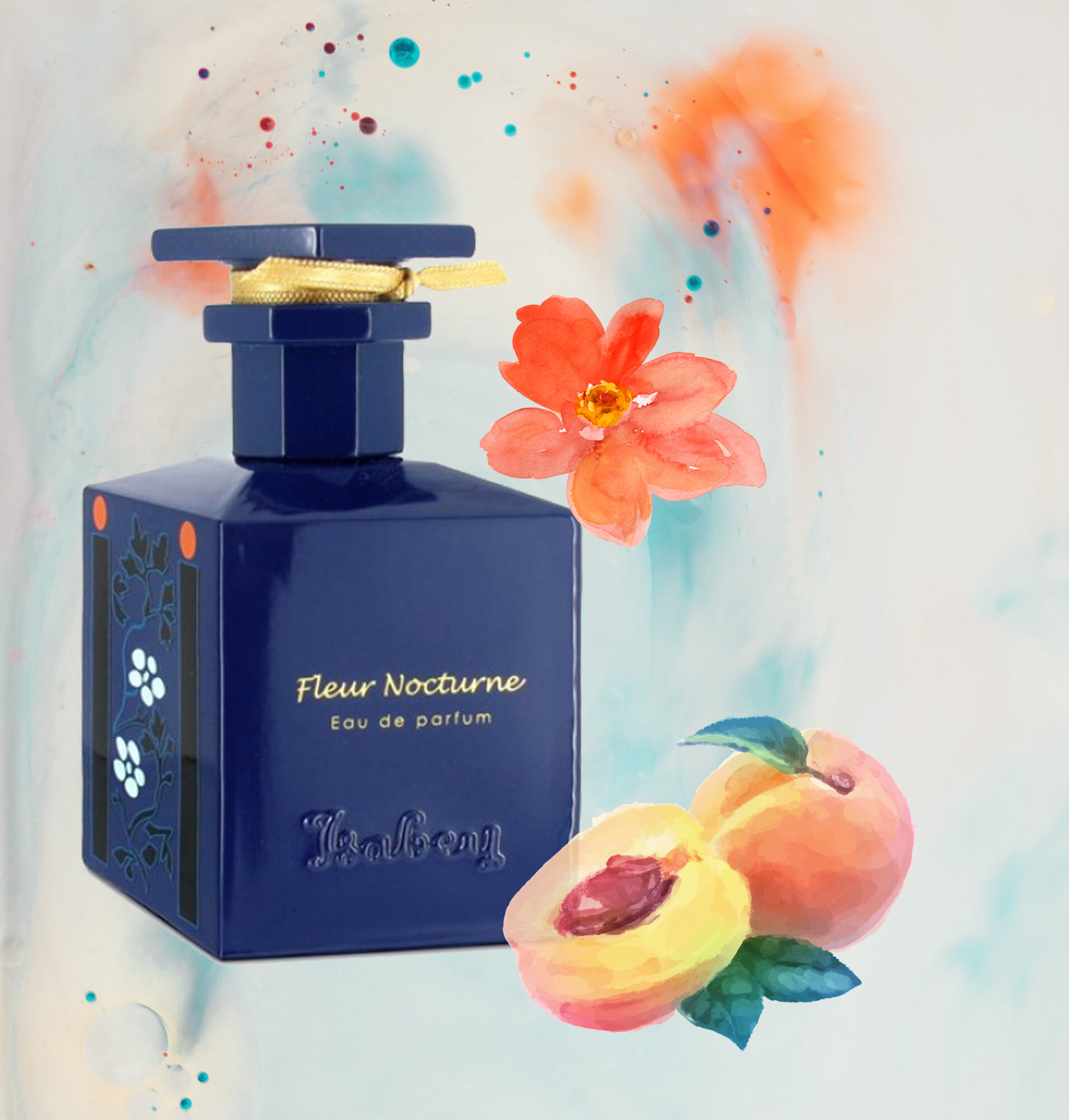 My never decreasing (while my age was increasing) need for escapism took various forms throughout my life. At one point in my youth, besides the SF-reunions, I also deeply enjoyed traveling to made-pretend time portals… even if they were as cheesy as a local renaissance fair. So, for most of my late teenage years and young adulthood, every July, I would pack my backpack, wrap myself in one of my Steve-Nicks inspired shawls, and head over to the heart of Transylvania, to the Medieval Festival held in Sighisoara, a city that (still) seems frozen in time.
When I put Fleur Nocturne on my wrist, I was hit with an unexpected and gut-churning nostalgia wave, and for a second, I was transported back in time (to a rarely accessed memory file). "Rosy retrospection" is the scientific term that refers to the psychological phenomenon of judging the past (or your past self) more positively than the present – or, simply said – nostalgia as cognitive bias. The simplification and magnification of memories help our brains store long-time memories, the same way as data compression works for computers: removes unnecessary details and/ or reframes and compiles the data to a simpler version that can be later used to reconstruct information to its initial form. De-compiling this memory and unpacking it down to the last detail: the last night of the festival, the last summer of high school. Bonfire lights were flickering red in the town square, the crickets from the garden nearby adding a layer of more resounding silence interwoven between the pauses of the touched chords of the minstrels, my hair smelling of Rothmans cigarettes, faint traces of Magie Noire, the slightly unnerving slip and slide of the withered crown of flowers (worn auto-ironically) on my head, the coolness of the stone step I was sitting on – all the layers of a perfect bite from a Proustian madeleine: sound, spark, silence, and scent. Everything merged into that one state of the defiantly cruel type of happiness only youth can provide – feeling immortal, ever-renewing and present.
Trying to decipher and pinpoint the triggers to such a specific memory, I had the tough task of dissociating from the fact that I find this Fleur Nocturne knee-weakening beautiful, sigh-inducing soothing, fainting-from-the-top-of-the-staircase-in-slow-motion sensual.
In a parallel universe, imagine a garden where all the flowers breathe in a milky sunlight, turning their luminosity so high that they all become different gleaming shades of ivory. We have a bouquet of white florals build around an opulent gardenia falling slowly over a background of delicious fruits: lush peaches and soft powdery apricots.
Just as in dreamy recollection of a happy memory, all the details of the perfume flow in slow-motion and senses fade and merge into one into the other, in a beautiful interplay of textures: soft – powdery petals, creamy – floral exotic flowers, fuzzy – fruity; and hues: ivory, creams, delicate pinch-yellow vanilla, blushing beiges, warm corals, soft peaches.
Although a white floral bouquet can seem scary and overwhelming in the summer heat, our nocturnal flower is never too much; there is an airy softness woven in its fabric that makes it feel both comfortable and elegant, the olfactive translation of a dress made out of the lightest, flowiest and silkiest material. Just like that perfectly made-to-measure tailored vintage dress that looks intimidatingly constrictive on the hanger, but once tried on, feels like wearing a second skin.
The separate elements that form the fragrance paint a floral, solar picture, as this fragrance smells like sublimated daylight, but the overall effect is at the opposite end, as it feels nocturnal in effect. The dry down brings on a more telluric aspect with the added weight of earthly patchouli and a delicate vanilla that carries out the fruity elements to a sensual closure.
Atemporal and bewitchingly ethereal, Fleur Nocturne made me wish for new memories in old roaming grounds, strutting around in non-historically-accurate vintage dresses. Good thing the new Blackmore's Night album is out right on time. Now, where are my fringed shawls?
A note on the brand, info from the official site:
In 1924, Baron Henri James de Rothschild created Isabey Paris, and the House became rapidly known for their unique creations and precious essences in luxurious presentations. The name Isabey refers to the eponymous French painter and miniaturist, several of his works having been acquired by the Rothschilds during the 19th century. Intoxicating scents, artistic bottles and jewel-style boxes signed by Isabey were the subject of praise in the magazines of the time. The House has to close its doors in early 40's, due to the historical events happening at the time. Brought in 1999 by Panouge Group Company, the saga of Isabey Paris continues today, as Isabey's Creative director, Rania Naim and Perfumer Jean Jacques have collaborated to recreate the classic perfume line of the House.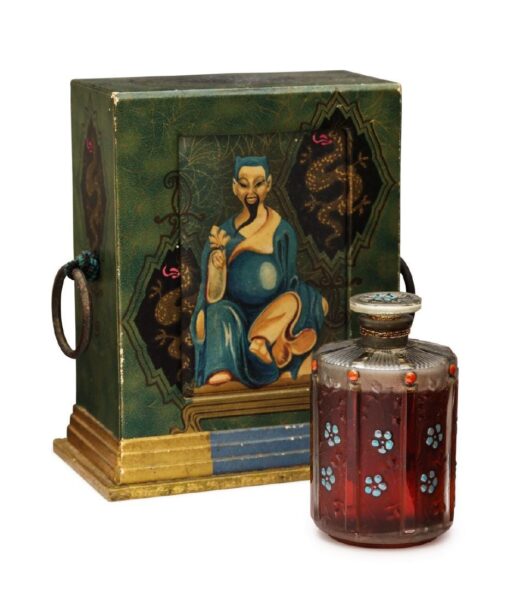 Bottle design: In 1925, Julien Viard designed for the Perfume House Isabey, a little jewel made of crystal called « Bleu de Chine ». Only few pieces of what was considered as collectors' items, are still available; one of them at the "Museum of Perfume" in Grasse, France. The same year, Ludwig Moser designed another bottle, with a Crystal Master from Karlsbad: a dark amethyst with hand painted patterns in a lozenge shape bottle. When the decision to produce a contemporary version was taken, it was not possible to use the original name as it was, in the meantime, registered by another company. However, the spirit of « Bleu de Chine » was captured by realizing an exceptional scent treasured in a bottle that was treated with a unique process known as "Sublimation". The dark blue color and the unique decor have been kept on the new edition of Fleur Nocturne."
Top notes: mandarin, apricot tree flower, and white peach; middle notes are jasmine, gardenia, magnolia; base notes are solar notes, patchouli and vanilla
Disclosure: Sample kindly provided by Isabey Paris, opinions are my own
If you like Isabey Paris Fleur Nocturne, also try Jeoboam Boha