Laboratorio Olfattivo Tonkade review first appeared on the CaFleureBon site
Every time I try a new scent, especially one I've been wanting to try for some time, my mind starts to immediately play an (almost) involuntary association game: what color is it, what does it taste like, whose voice is playing in the background, whose skin am I wearing?
When I first sprayed Tonkade, I closed my eyes and I tasted, breathed and submerged in RED.
When I opened them, I saw the inside of the cab in the opening scenes of Suspiria, skin raised with goosebumps, music looping, echoed by the raging storm outside. The car slowly stops and the red lights creep in like a warm, invading presence.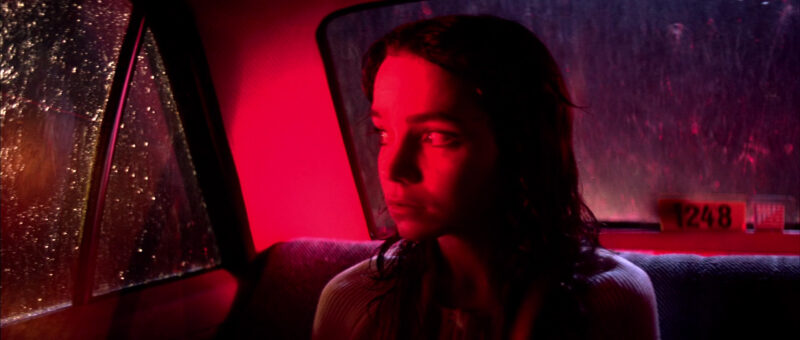 Sometimes, when watching a modern dance performance I can slowly faze out of reality, the beginning all proper and clear-cuttingly external from myself and my perception: the faces of the dancers, the distinct features, their individuality and personality transposed in movement, each small sound of their feet, the rusting of the fabric of the costumes. And then, (just sometimes, and unfortunately not so often) some sort of witchcraft happens: I feel drawn in, the ensemble becomes greater than the sum of all its moving limbs, transforms into a living-breathing new creation, an organism that transcends the known forms of communication and whose voice I can hear, and it can speak to ME. And when that happens, I know and I'm grateful to be in the presence of ART, in one of its many manifestations.
Tonkade's red thread draws you in with a false feeling of comfort and easiness: it's sweet, feels natural, it's familiar. You can pinpoint and single-out a lot of its ingredients, distinct and reassuring: the vanilla is here stripped of its usual darkness and heaviness and is hi-resolution, clear and tenacious; tonka is photorealistic and huge; the neroli infuses with color and delicate freshness the sweetness of the dried fruits, and cardamom adds a playful bite of spiciness.
If the red thread were to lead back to its beginning, rotating on just this one path, it would still be a beautiful perfume. But, a couple of minutes in, a shadow grows: a low, dry, woody whisper tells you to come closer, come hither
("There is shadow under this red rock // (Come in under the shadow of this red rock) // And I will show you something different from either // Your shadow at morning striding behind you // Or your shadow at evening rising to meet you" T.S. Eliot)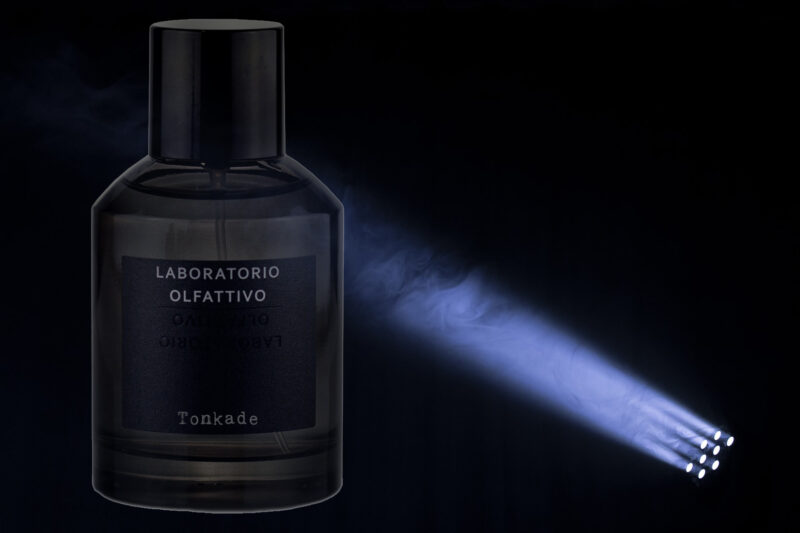 An unseen machinist pushes the wooden level of an old control panel, the stage lights turn warm yellow, incense smoke fills the center stage and the background decor moves, hidden in darkness. New actors join in the dance: the amber, the woods, and the patchouli, all imposing a new rhythm and giving the whole ensemble a raw, mysterious and feral surge of energy.
The vanilla – tonka combo in Tonkade dances to the beat of its own drum, and if you are a lover of intriguing sweet and dark fragrances, I bet you will want to join in the dance, too.
Top notes: Dried Fruit, Neroli Oil, Tonka Bean, Cardamom
Middle notes: Atlas Cedar, Patchouli, Cashmeran, Vanilla
Base notes: Vanilla, Tonka Bean, Incense, Musks, Ambery Woods
Disclosure: My travel bottle was sent by Laboratorio Olfattivo, opinions my own
Also try: Xerjoff Lira