L'Artisan Parfumeur Voleur de Roses Perfume Review (Michel Almairac) 1993 "Fangs N'roses", first published in Cafleurebon.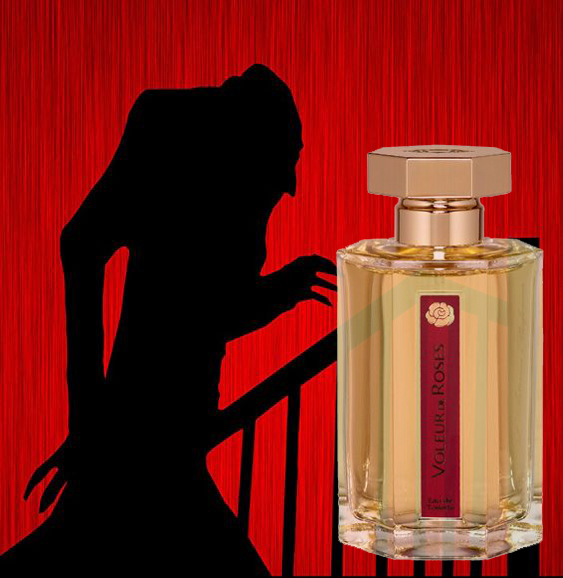 From the flickering black and white screens of silent Nosferatu to the modern-day (and often cringy) jumpscares filled blockbusters – cinema lovers have been consumed by an insatiable love affair with horror movies. Countless psychological studies have tried to explain the appeal that horror movies have on the individual, whilst sociologists have been looking at how the horror movies reflected upon the real-life anxieties of the era. There is still no universal consensus about how it works, but it does (as statistics from online streaming services show) – during the last year, for many people, scary movies have been a source of accessible and reliable aid in better coping with the real-life anxieties of the pandemic.
There is a certain kind of pleasure of revisiting an old, familiar fear. Counterintuitive as it might sound, there is such a genre as a "feel-good horror"(my trademark oxymoron mantra, murmured when picking out a Netflix movie, after a long day). For me, that warm cozy feeling is triggered by vampire movies, my regular pick (so regular that I know it frame-by-frame) being Bram Stoker's Dracula from 1992, staring my childhood vampire crush Gary Oldman.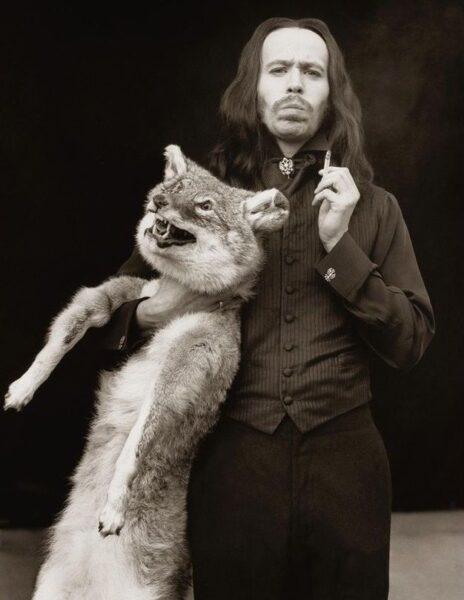 If vampire flicks are the to-go choice when it comes to scary movies, roses reign supreme when it comes to fragrant notes. If I can be a "vampire snob" and twitch and sigh with exasperation at some horror movies and books that I deem subpar -Twilight, I am yawning at you – I am much less specific when it comes to roses. Regarding roses, I have nothing but enthusiasm: "Rose is a rose is a rose is a rose"- just give them all to me: bright or dark, tooth-achingly sweet or dusty and morose, smoked in incense, buried in patchouli, dipped in oud, reigning centerstage or demure and whispered – like some crimson petaled Pikachus – I love them all, gotta catch them all!
Voleur de Roses by Artisan Parfumeur (translated as the rose thief) has stolen every trace of sweetness and rosy pleasantry from the bud, leaving us with a stripped-down, sensual thorny rose that vibrates on some kind of feral, low-humming frequency.
The rose thief is undoubtedly dark but a myriad of stories and references stir and melt in it. Yes, it's dark and vampiresque like a version of Dracula drinking a red, thick glass of old wine in a wet wood coffin (it has a moldy-wet quality to it that I love) but also channels old-school Gothic with a pale Nosferatu haunting dusty wine cellars unseen by the light. Besides the dark tannic wine aftertaste, there's also an autumnal feel to it, smartly put into play by the plum note, that mixed in with patchouli, gives the effect of damp earth, wet, dark, sweet and encumbered by ripe fruits fallen from trees, heavy with the sugars of decay.
If there ever were a perfect overlay of a freeze-frame of a movie superimposed over a fragrance, this would be it: the rose garden after the storm, the smell of wet earth, broken branches, ruffled petals, the heavy smell of night, old buildings, stone archways, merging into one dense and memorable fragrant scene. And let's not forget Lucy, hauntingly beautiful in the most perfect red nightgown. The goth kid in me swoons with delight.
Notes: Patchouli, Plum, Rose
Disclosure: My own precious bottle, opinions are my own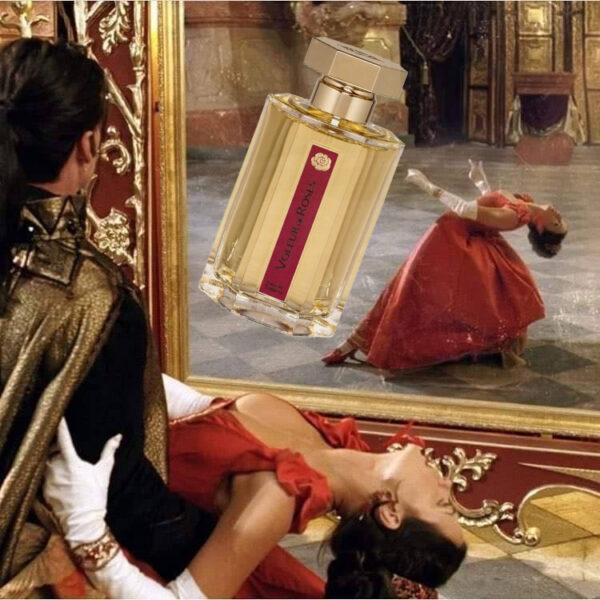 If you liked L'Artisan Parfumeur Voleur de Roses, also try: Kajal Perfumes Joorie