Zoologist Civet a.k.a "the tomorrow that never was"
Shelley Waddington, the nose behind the perfume: "Civet is swanky, a little sly, luxuriously furry. A creature who prowls and growls"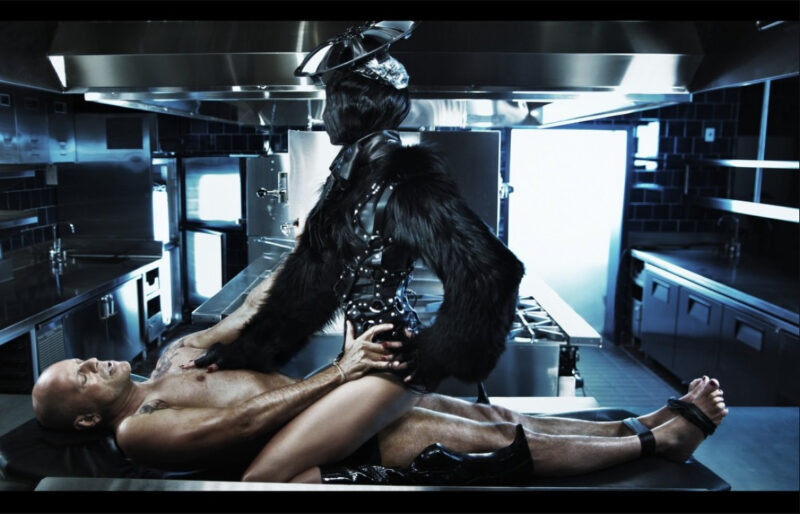 For me, this fragrance summons an uncharted cinematic mood somewhere at the crossroads between a retro-futuristic–detective-action-packed dystopian movie and a heavy scripted and hi-budgeted post-apocalyptic android furry soft-core porn (*opens an incognito tab to google how to trademark that exact genre).
Do I love it? Yes, I do! Is it a safe blind buy? Laughs in *Zoologist ™
I think we all have piles upon piles of discarded and forgotten *retro-futuristic* projections of our future selves stored in the archived folders of our memory.
The painfully awkward boyish teenage version of me I'm sure would have picked something like Civet to scent the 2.0 version of an AI-enhanced grown-up better-faster-stronger future-me (although an agnostic leaning atheist back then, I strongly felt I needed some kind of otherworldly intervention to put that kind of miracle into existence).
As Mrs de Winter would say "Oh, I wish I were a woman of thirty-six, dressed in black satin with a string of pearls."
Civet is a self-assured, poised chypre with a very retro backbone, a perfectly structured, geometrically tailored, and ravishingly sensuous smellscape of my favorite imaginary future, seen from back in the past.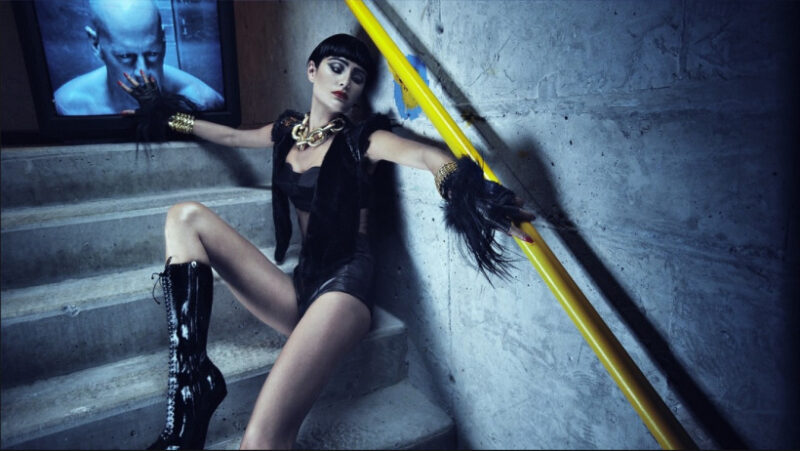 Speaking of retro-future fantasies, as part of a generation that grew up watching the Jetstones, besides the promised flying machines, the jetpacks, and the long list of never-happened-yet, there's also the fresh wound of the very specific kind of heartache caused by excessive hype followed by blown bubbles – like the 3D television fad of the 2010 and the VR headsets craze in bloom around 2015- '16.
When speaking of androids and electric sheep dreams, the rabbit hole one can fall into is deep, going through the uncanny valley that comes with the blurred lines of the *seemingly* human aesthetics, the paradoxes of Turing tests, and the visceral way our reptilian brain refuses the VR technology as a sheer form of escapism.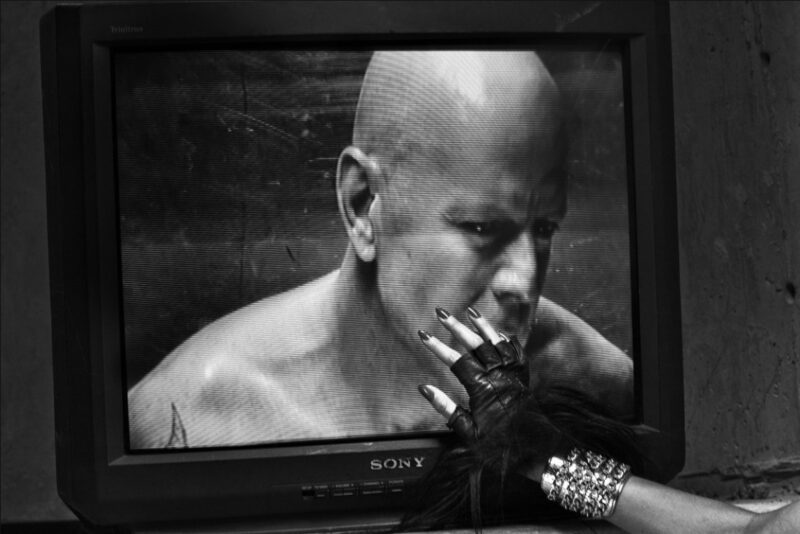 Civet feels like putting on a virtual reality enhancement sensor in your brain, that turns the surrounding world into a hypersensual experience.
The top notes seem neon-like, glistening on the skin with sharp, pointy angles: citrus, bergamot, black pepper, and hi-pitched spices followed by licorice with a dizzyingly contradicting aftertaste: sweet, bitter, and salty.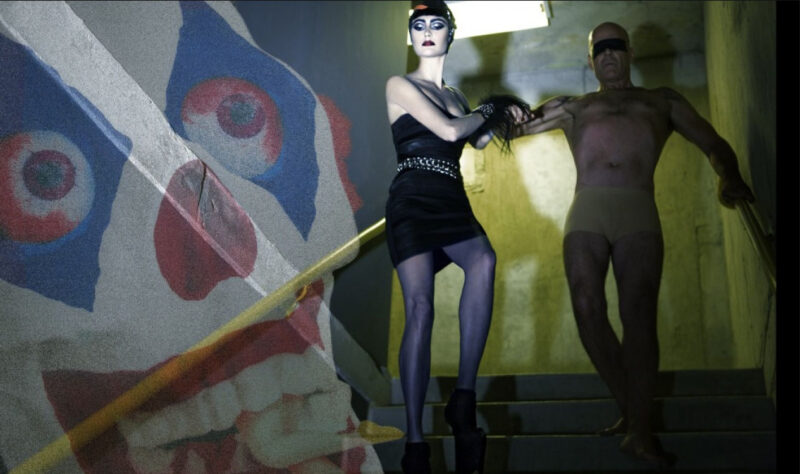 In effect and in perception there's a sensory overload feeling creeping in, and I felt the vertigo-like twitch reflex gesture of taking off my VR headset (read as *scrubbing off my sample) but soon things calm down and become incredibly sensual. It feels like having petals melted on your skin, one flower after another, enclosing you up in an incredibly powerful exoskeleton that somehow enhanced and elevated my skin's smell. The only other perfume that I have felt worked in a similar way – both as a scented armory and animalic -elevated- skin-scent is Francesca Bianchi's Under My Skin.
Chypre is a genre that I have often written about and that I can sum up in this – it smells like coming home, an imaginary home, one I have never seen but always felt gut-wrenching nostalgic for (read more in my fragrant awakening here). The warm skin effect gathers momentum with notes of deep, rich coffee mingled with vanilla, oakmoss, and woods, nodding to a classical recipe that can be perceived as vintage, as it feels nostalgic, familiar with a foreign twist and fits into the universally accepted way of the perceived past smellscape. Shelley Waddington best describes it as a "Realistic Classic": "My work is sometimes thought of as leaning towards vintage, but I think a lot of that belief is because I use a high percentage of fine naturals, as was commonly done with vintages. People get a similar vibe from mine and associate it with the vintage perfumes. But stylistically, I didn't start out deliberately seeking to create Civet as a vintage. The civet and his environment are timeless and unchanging. So I was aiming towards making more of a Realistic Classic."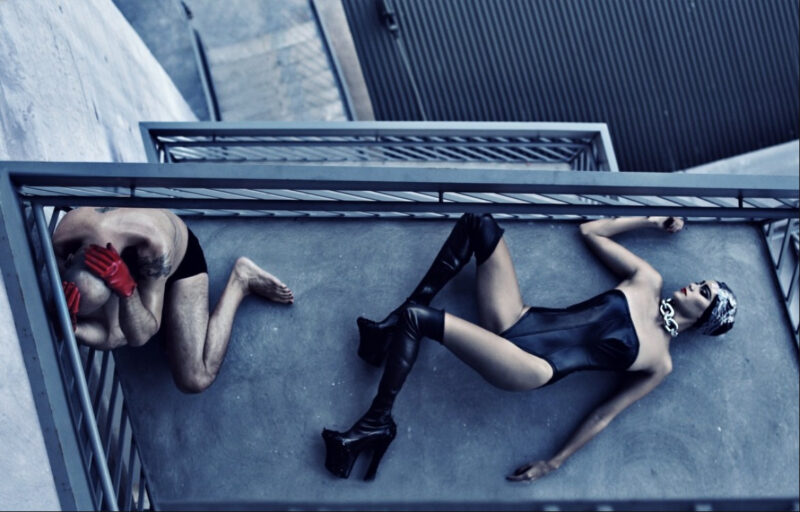 Top Notes: Bergamot, Black Pepper, Lemon, Orange, Spices, Tarragon
Heart Notes: Carnation, Frangipani, Heliotrope, Hyacinth, Linden-blossom, Tuberose, Ylang
Base Notes: Balsams, Civet, Coffee, Incense, Labdanum, Musks, Oakmoss, Resins, Russian Leather*, Vanilla, Vetiver, Woods
Read the full interview with Shelley Waddington here
Read my overview on Zoologist here
English review of Zoologist Bat here
Images: Bruce Willis and Emma Heming in the Honeymoon Hotel editorial shot by Steven Klein for W Magazine, 2009
Disclaimer: sample from my collection
Playing in the backround: