Casmir by Chopard Fragrance Review (Michel Almairac), first published in Cafleurebon.
Imagine a cold and dark winter morning. You enter the kitchen, take a knife and start to carefully cut all the fruits you can find: slices of juicy apricots, golden fluffy peaches, tangy raspberries, sun-dried mango, and tangerines. Place them all in a bowl, squeeze some lemons on top, drop a couple of spoonfuls of honey, scrape a few bourbon vanilla sticks and add plenty of cinnamon powder. Add more vanilla essence into the mix. Let them sit for a while. Pour all the nectar left by the crushed fruit into a glass. Rotate the glass in the first ray of the sun, to catch the light in the golden liquid, bracelets ringing at your wrists. Inhale. What does it feel like?
Casmir bottle, photo by Nicoleta
"More is more" should have been the slogan for this perfume. It's a cornucopia of fruits, overflowing with youthful excess and sparkly brilliance, sheer olfactory "bling-bling" carried almost to the dangerous border of kitsch (some very serious people might say). But hey, who cares! Casmir's start has the explosive charm of an Aishwarya Rai, swirling, dressed in a multicolored sari in which all the colors of the rainbow (the glitter edition) were melted.
But don't change the channel yet, we've only just begun.
After the exuberant and bombastic start calms down, the cinematographer changes the lenses to a warm amber hue, and we are taken on a more introspective but just as glamorous slow dive, gradually submerging in the dolce-far-niente waters of ripe golden vanilla.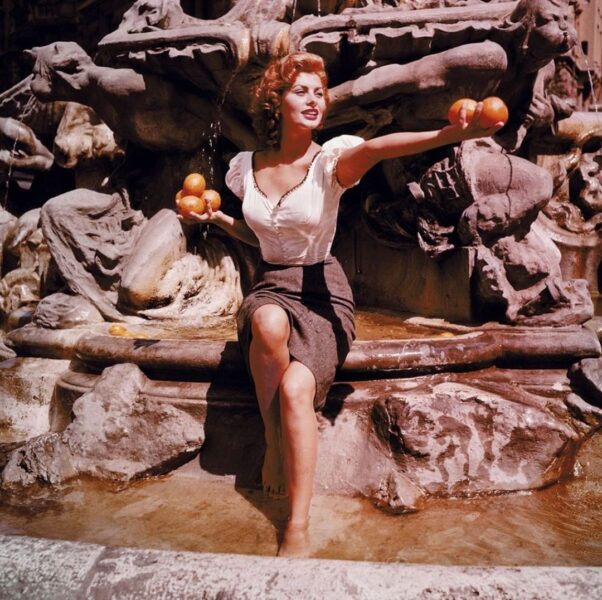 Sandalwood, musk, and patchouli come into play and give new weight to the amber vanilla, cutting down the sweetness of the fruits and infusing the scent with a smoky powdery vibe that is delicious, mysterious and complex.
Sudden glipse of a scene in "Death becomes her", where the character played by Isabella Rossellini – the immortal Lisle Von Rhuman – leans over to Meryl Streep and gutturally asks while holding the elixir of eternal youth "And how old would you guess I am?"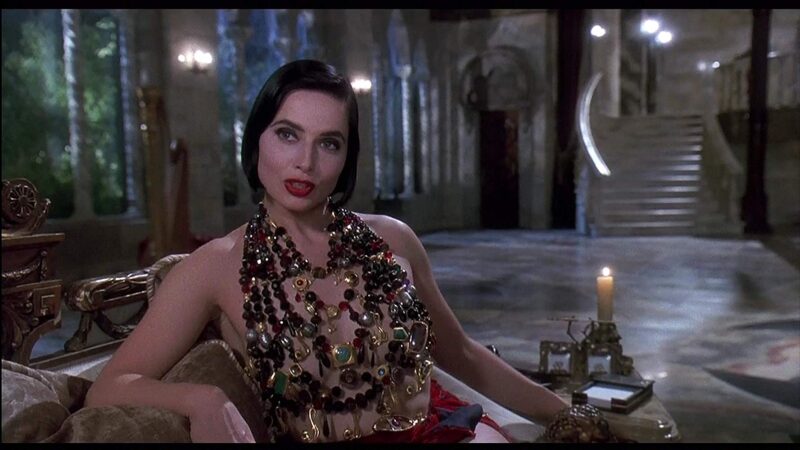 As a lover of vintage perfumes, I sometimes twitch when I hear the question "Can it still be worn? Is it outdated or out of fashion?" As with any artistic manifestation, age has little or nothing to do with the intrinsic value of a perfume, but on the contrary, the test of time can only bring new layers of meaning, depth, and memories.
I still wear Casmir, quite often, in the current formulation, and love the fact that all through its course -from top to base notes – it has this enchanting and outspoken "take me as I am …or let me go" attitude of a timeless self-assured beauty. And the words of Sophia Lauren ring in my mind:
"There is a Fountain of Youth: It is your mind, your talents, the creativity you bring to your life and the lives of the people you love. When you learn to tap this source, you will truly have defeated age."
Casmir was created in 1991 by perfumer Michel Almairac and the bottle was designed by Caroline Scheufele.
Top Notes: Mango, Coconut, Peach, Bergamot
Heart Notes: Jasmine, Geranium, Lily of the valley Base notes: Amber, Musk, Vanilla, Sandalwood, Patchouli, Castoreum
If you like Casmir by Chopard, also try Pure Poison by Dior