Sisley Eau du Soir perfume review was first published in Cafleurebon
The Sisley brand was launched in 1976 by Hubert d'Ornano together with his wife, the countess Isabelle d'Ornano. Looking at their noble bloodline, we see that the passion for beauty also runs deep and far back in time, as Humbert's father, Guillaume d'Ornano was the co-founder of Lancome in 1935. After the second world war, Hubert and his brother Michael founded the fragrance company Jean d'Albret and the cosmetic prestige brand Orlane. After founding Sisley, Humbert d'Ormano led it for forty years, then passed on the chair to his son, the company remaining privately owned to this day, as a legacy of tradition and old-world luxury heritage.
Countess Isabelle Potocki's life is nothing short of a fairytale – a member of the Polish royal family, grew up for the first two years in Lancut Castle, then forced by the war, together with her mother and sisters "with a suitcase and nothing else" left Poland and moved to Spain, then to England, before finally setting in Paris, where she met, fell in love and married Hubert d'Ornano.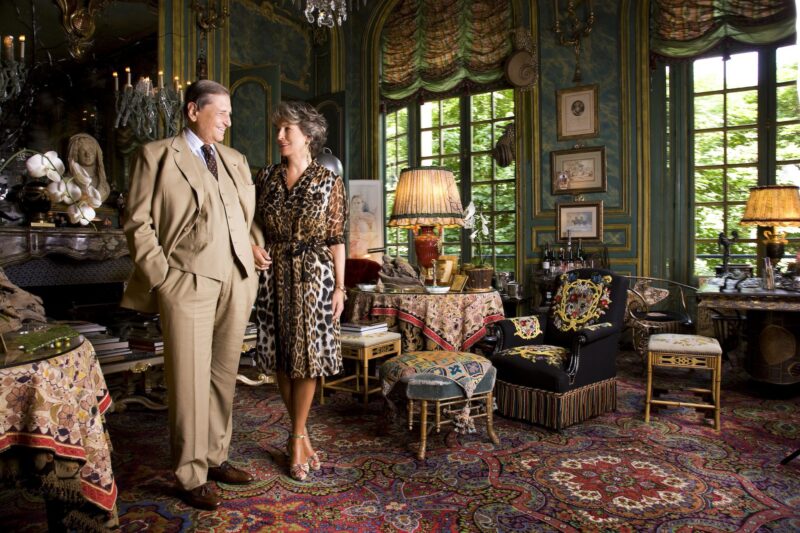 The legend says that Eau du Soir perfume was a romantic gift from her husband to her – but, in reality, the story is more in tune with her vivid and hands-on spirit. In a rare interview, she reveals the story behind the creation of Eau du Soir:
" – In 1990, when the Eau du Soir was created for you, what was your initial reaction?
– I was actually a part of the creation! I wore it for a long time because we haven't decided to launch a second perfume. I was brought up in Spain and I was in love with the gardens. I've always been fascinated by the smell of the gardens — especially in the evenings. That's why we called the fragrance Eau du Soir [Soir meaning night in French]. That smell is very much a smell of the syringa —it's sort of an orange flower — and it smells especially strong in the evening. It's not a very exuberant flower but it's a small flower with a smell that you can recognize anywhere. The syringa was the starting point of the fragrance. However, a fragrance is a composition. It's like a piece of music or even a picture. You have an idea, a subject and you build around it."
Eau du Soir was Countess Isabelle's personal signature fragrance for nine years, and after almost a decade of compliments and questions, she decided to share with everybody and launch it worldwide.
On a personal note, as I have previously touched upon in my "fragrant awakening" I absolutely adore chypres, they are the fragrance genre that – to me – smells like home, mind you an imaginary home, one I have never seen but always felt gut-wrenching nostalgic for, ever since childhood. Eau du Soir checks all the bullet points of the typical chypre-tailored pattern: green, citrus top, bitter, oakmoss, but it's also cut from a different, more modern fabric than the greatest hits vintage counterparts we all know and (some of us) love. Fuel of false memory infused with real nostalgia, at first sight, Eau du Soir can seem intimidating and/or aristocratically distant. Once you go under its spell though, there is no turning back.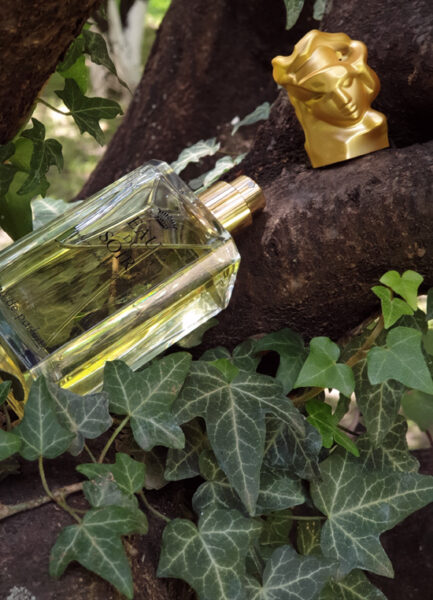 Bottle of Sisley Eau du Soir, photo by Nicoleta 2
"Understated opulence" is the perfect association that came to my mind, the first time I encountered it, in an airport, in one of my first travels in the 2000s, and it quickly became THE aspirational perfume – the promise of a settled-in-flawless-maturity and pearl-wearing-tailored-powersuit-elegance I (luckily?) never reached in the way I pictured it back then. Wonderful to wear, comfortable like a second skin (once you make it yours); regardless of season (its beautiful bitter bite works perfectly with humid summer heat) not tied to an occasion – I have worn it to full glammed up "du soir" opera evenings and to morning walks in the park – it acts and feels like having a bubble of self-awareness and comfortable relaxation.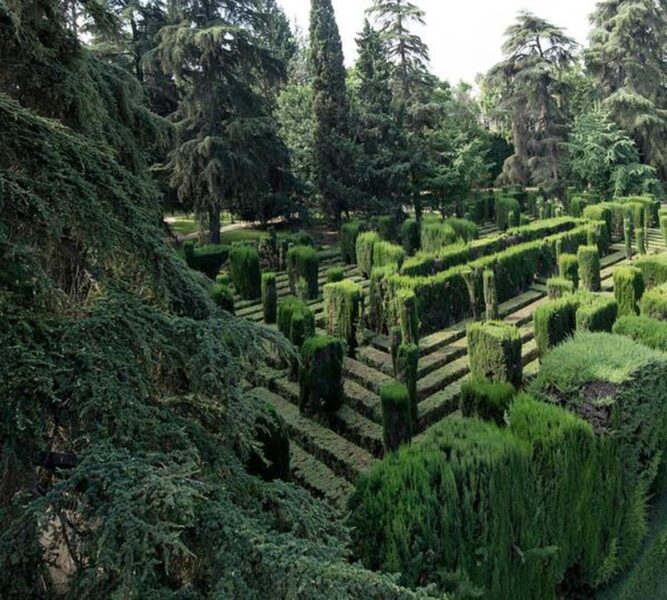 The beginning of the perfume is a perfectly blended green veil of aromatic and citrus notes making way into a perfectly cut maze of stern geometrical bushes – flowers come into play, but they are austere, drained of colour and painted in various shades of green: the crisp lily of the valley mixed with a thorny stern rose and a very serious jasmine. I don't know how the syringa flower smells, but there's a "night blooming" floral undercurrent flowing beneath, cooling and keeping the fragrance safe from any deviations from the course. Old moss-covered statues guard the exit of the maze, and a pale orange warmth comes, with the last rays of the sun, from the deep notes of the base: the musk, amber and patchouli.
Bottle of Sisley Eau du Soir, photo by Nicoleta 3
Sisley Eau du Soir was created in 1990 (but launched in 1999) and the nose was Jeannine Mongin. The bottle was designed by Polish sculptor Bronislaw Krzysztof.
Top notes: Mandarin, Grapefruit, Pepper
Middle notes: Syringa, Jasmine, Rose, Ylang-Ylang, Lily of the Valley, Iris, Genever Clove
Base notes: Musk, Amber, Oakmoss, Patchouli, Cistus