Laboratorio Olfattivo – Vanagloria Fragrance Review, first published in Cafleurebon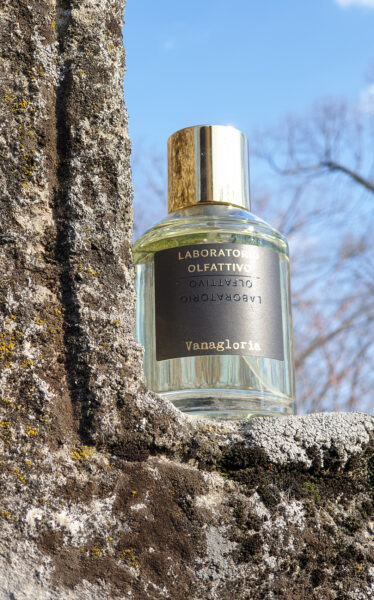 I have a newfound love for vanilla scents (new but INTENSE, especially in the last year); and a lifelong admiration for one of the most respected, prolific and brilliant artists in the perfume world: Dominique Ropion. The news that Laboratorio Olfattivo was going to launch a new vanilla-centered perfume, created by THE NOSE himself, made me giddy with enthusiastic anticipation.
A note from the brand: "I have a nice memory of meeting Roberto, which I like to consider a pure sharing of our different experiences and convictions. Like those about our deep, sincere love for perfumery in all its forms and expressions, our respect for the natural raw materials demanding us to express their diversity, and our curiosity about exploring new ways to imagine olfactory form as it is, in complete freedom. This freedom is the main privilege of the Masters' Collection, along with a faith in the authenticity of the idea, of creative reflection, and simply that of perfume."
For the Masters' Collection, I wanted to create a perfume that expresses all the richness of Vanilla and its multiple facets. This creation is built around an LMR Vanilla bean of sublime quality, of which I have amplified the most subtle tones. This Bourbon Vanilla, grown in the heart of the Indian Ocean, is extracted using CO2, a cold extraction technique that reveals the full spectrum of its gourmand, floral, leathery and spicy notes. Its leathery character is reinforced by saffron and its addictiveness by the tonka bean, while the enveloping layers of incense add the texture of a mystical aura" Dominique Ropion
From first reading the label of the bottle, I had a double path open in front of me: the English-speaking part of my mind smiled at the catchy play-on-words on vanilla, and my predominant, native Latin side that recognized the Italian word "vanagloria". Vanagloria, translated as "vainglory" is an archaic synonym for vanity, that prior to the 14th century had a more nuanced symbolism than in today's use, with its plain simplified narcissistic undertones. The "old ways" drew a clear demarcation, focused on purpose: between the pure glory that found meaning in the religious view of a higher good and the glory sought for trivial, mundanepursuits ("vain", meaning "empty" – the Latin "vana Gloria" being literally translated as "empty glory"). So basically, vanagloria was the earthly pursuit of glory, and in this case, for me, fell more into context with tales of medieval bravery, victorious battles, sound of swords, knightly prowess, and the joyous, fun, and light-hearted form of "boastfulness" that is found in a minstrel's song.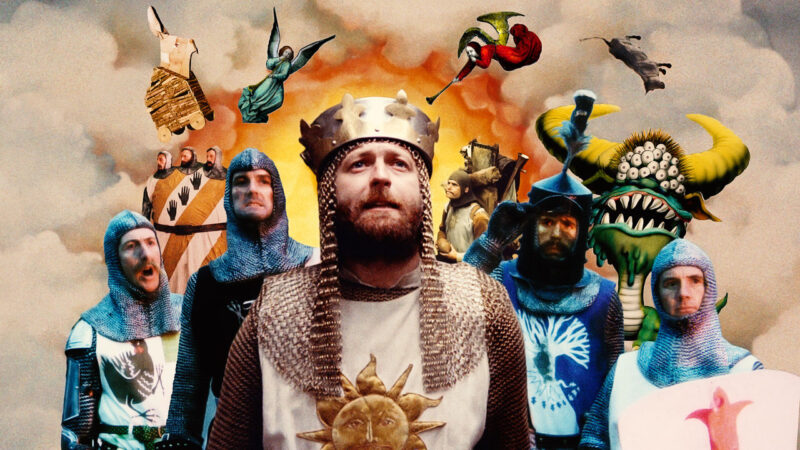 More often than I care to admit, I imagine, especially when being very stressed, that a minstrel is narrating what goes on around me by singing, in a soft, melodious voice. If you remember the "Brave Sir Robin" song sketch from "Monty Python and the Holy Grail" you will have a perfect snapshot of what goes on in my head. So let me bring out my fiddle and begin:
The first taste brings to the palate the slightly spicy, fruity, and ripe taste of pineapple – don't imagine the sugared canned variety, but more the idea of a waxy, green awakening chord, like the high pitched first string of a lute, drawing attention to the singer. Immediately we are embraced by the leathery, slightly bitter nuances of the vanilla, placed in perfectly balanced context with saffron – fitting perfectly, just like exquisite gold lettering ornating the crest of an ancient coat of arms.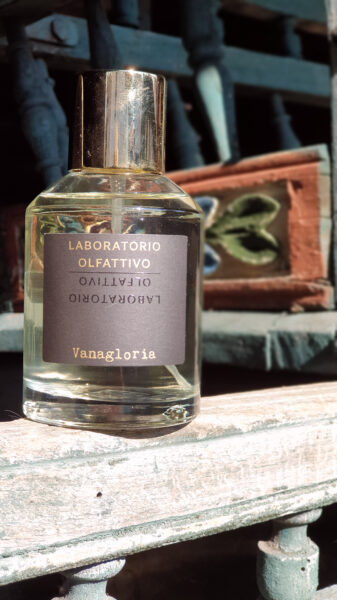 Next, the fragrance draws me deeper into the escapist spiral of romanticized medieval associations: reverbed steps echoing on stone corridors, the lights of yellow torches flickering long shadows on the walls, the rich fabric of tapestry holding in its dust endless generations of robed silhouettes carrying smoky incensed offerings. At this phase, the fragrance feels meditative, deep, and mystical but its mood is never somber or morose.
The crescendo of tension stops, and slowly, the muscles relax, the shallow quick breath turns to sighs of deep, rhythmical, relaxed breathing. The hero arrives in the banquet hall, lays down on fur-covered sofas, and the air curls up around him and softly blooms into gourmand territory.
A  feast of expensive, opulent (and non-historically-accurate) desserts avalanche on the wooden tables: gold plates filled with vanilla custard tarts, carefully ornated silver cups filled to the brim with crèmes brûlées, puddings, and tonka bean panna cotta.   
Mister Ropion's creation is a mystical and aristocratic, yet joyous and natural take on vanilla. A good perfume, he says, must always appear obvious. Vanagloria has the potential to be a holy grail for any vanilla lover, a fragrance that can be worn either if you want an atmospheric, confidence-boosting epic anthem or a soft and comforting lyrical whisper.
Vanagloria by Laboratorio Olfattivo was launched in 2021, as part of the Masters' Collection and the nose is Dominique Ropion.
Top notes: Saffron essential oil, Pineapple accord Heart notes: Olibanum resinoid, Olibanum essential oil, Tonka Bean absolute Base notes: Vanilla Bean extract CO2, Musk

Disclosure: Bottle kindly provided by Laboratorio Olfattivo. My opinions are my own.
If you liked this, also read about Tonkade