Maison Tahite Sel_Vanille (David Maruitte) Fragrance Review, first published in Cafleurebon.
"There was once a king who had several daughters. To the first, he said, "How do you love me?"
"I love you as sugar," said she.
To the next, he said, "And how do you love me?"
"I love you as honey," said she.
To the third, he said, "And how do you love me?"
"I love you as sherbet," said she.
To the last and youngest he said, "And how do you love me?"
"I love you as salt," said she.
Source: Charles Swynnerton: Folk-Tales from the Upper Indus
Maison Tahite– Officine Creative Profumi has picked one of the most versatile and complex notes to base its fragrant portfolio onto – vanilla. Having sweet, spicy, powdery, balsamic, woody, or floral undertones, this "queen of spices" comes from orchids of the genus Vanilla, (V. planifolia). Its name, derived from "vainilla", is the diminutive of the Spanish word vaina (meaning a sheath or a pod).
This "little pod" of wonders – that can grow up to ten meters – contains the second most expensive spice in the world, after saffron. Even though there are over 100 species of the vanilla genus, distributed from latitudes 27°N to 27°S around the world, only a few varieties are aromatic and useful for spice production, and only 3 cultivated on a larger scale: Vanilla planifolia, also known as V. fragrans (more commonly known as Bourbon vanilla -after the former name of Réunion, Île Bourbon); V. pompona (known as Vanillon, originally found in the West Indies, Central America, and South America, with strong notes of coumarin) and V. tahitensis(French Polynesia, Papua New Guinea). If you want to go more in-depth about vanilla notes in perfumery, follow this Cafleurebon article.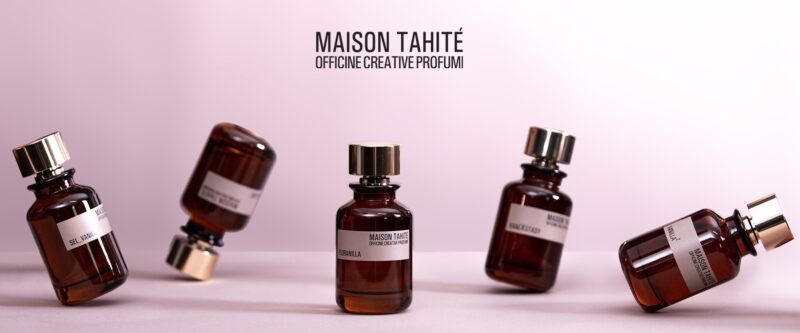 VaneXtasy a.k.a. "love you like caramel": a milky, coconutty, caramel-infused experience with a sensual sandalwood & cedarwood background
Vanilla² a.k.a. "love you like pralines": a deep gourmand, with an extra sweet dimension of delicious praline, balanced by a relaxing talcum powder note
Floranilla a k.a. "love you like flowers": an iris, violet & heliotrope bouquet, laced with myrrh and vetiver
Vanillade a.k.a. "love you like citronade": citrus peel, coconut flower, musk, patchouli, and benzoin
Offering us both the salt of what we need and the sugar of what we desire, comes Sel_Vanille, my favorite from the range.
If I were to have a bespoke perfume created for me, the first choice (without blinking) would be a perfume that smells like the sea. Not just any sea, mind you – but precisely the very specific smellscape of the Black Sea in winter, on a stormy day when the sea is green-dark, and the sky hangs close and heavy as a lead shield. Strangely enough (but not really – as for us, Eastern Europeans, happiness is quite conflictual and complicated) this is the smell of being safe and sound – the salty smell of salt crystals in my windswept hair, head buried in a knitted scarf, shivering, icy sand in my teeth, frozen but happy to be home.
As quarantine is re-rewriting distances and blurs the reachable areas of our maps, I was grateful that Sel_Vanille is as close enough to trip to the sea as I can get right now.
The sea in Maison Tahité is calm, green, and cold. The sea salt acts as a magnifying glass, held in the sun, bringing new and surprising facets to light: the salt crystals mix in the air with the creamy and heady aroma of jasmine, emphasizing its intense and carnal quality. Further on, the wind carries the salt on to the soft vanilla clouds, giving them a new sweet-salty buttery texture; the sage quicky counterbalances the gourmand slide into sugary pleasantness with its herbal bitterness, and keeps the scenery cold, giving an almost icy -minty prick to the nostrils and an overall sharp cooling presence. After a while, after the long walk on the beach, the fragrance warms sightly, with a cedar and smoky vanilla "welcome home" evening embrace.
Maison Tahité – Officine Creative Perfumes has sustainability as a main objective, respecting the environment: they use recycled cardboard, vegetable glue, and paper made from almond shells. Also, in every package you will find a plantable card: a small gesture to make a flower bloom and offer a symbolic yet concrete contribution to making the planet a better place.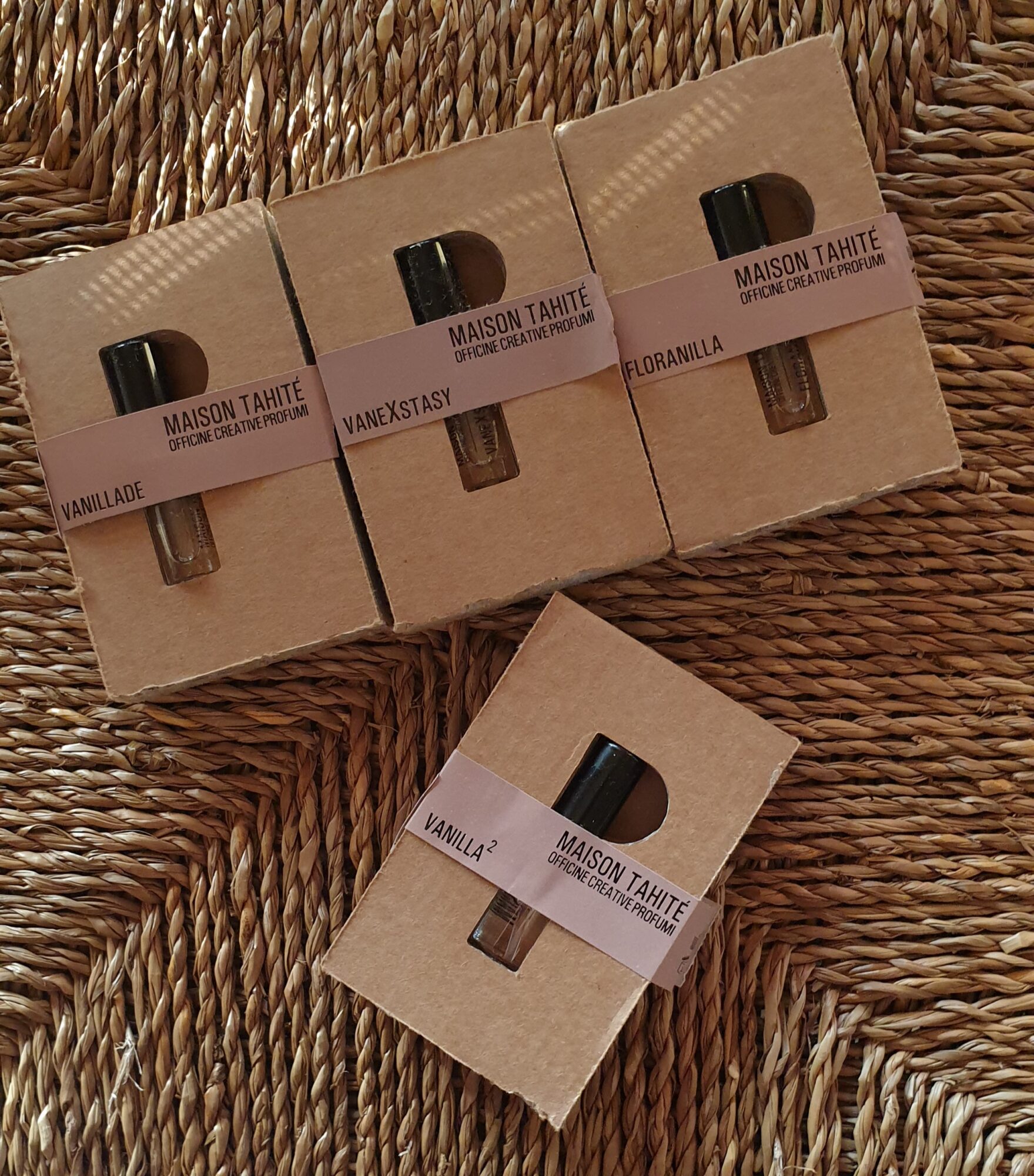 Sel_Vanille by Maison Tahité – Officine Creative Profumi was launched in 2020, and the nose is David Maruitte. Notes: Sage, Jasmine, Aquatic notes, Marine notes, Vanilla, Cedarwood
If you love vanilla, also check out: Tonkade
Disclosure: Bottle kindly provided by Maison Tahite, via Cafleurebon