Ormonde Jayne Tanger (Linda Pilkington) Fragrance Review, first published in Cafleurebon
On November 20,20 years ago, perfumer Linda Pilkington registered her perfume house in London, under the name Ormonde Jayne (Jayne being Linda's middle name and Ormonde the name of the street she used to live on). The house is still independently owned by Linda, and over the years Ormonde Jayne has grown from creating scented candles to one of the most successful niche houses.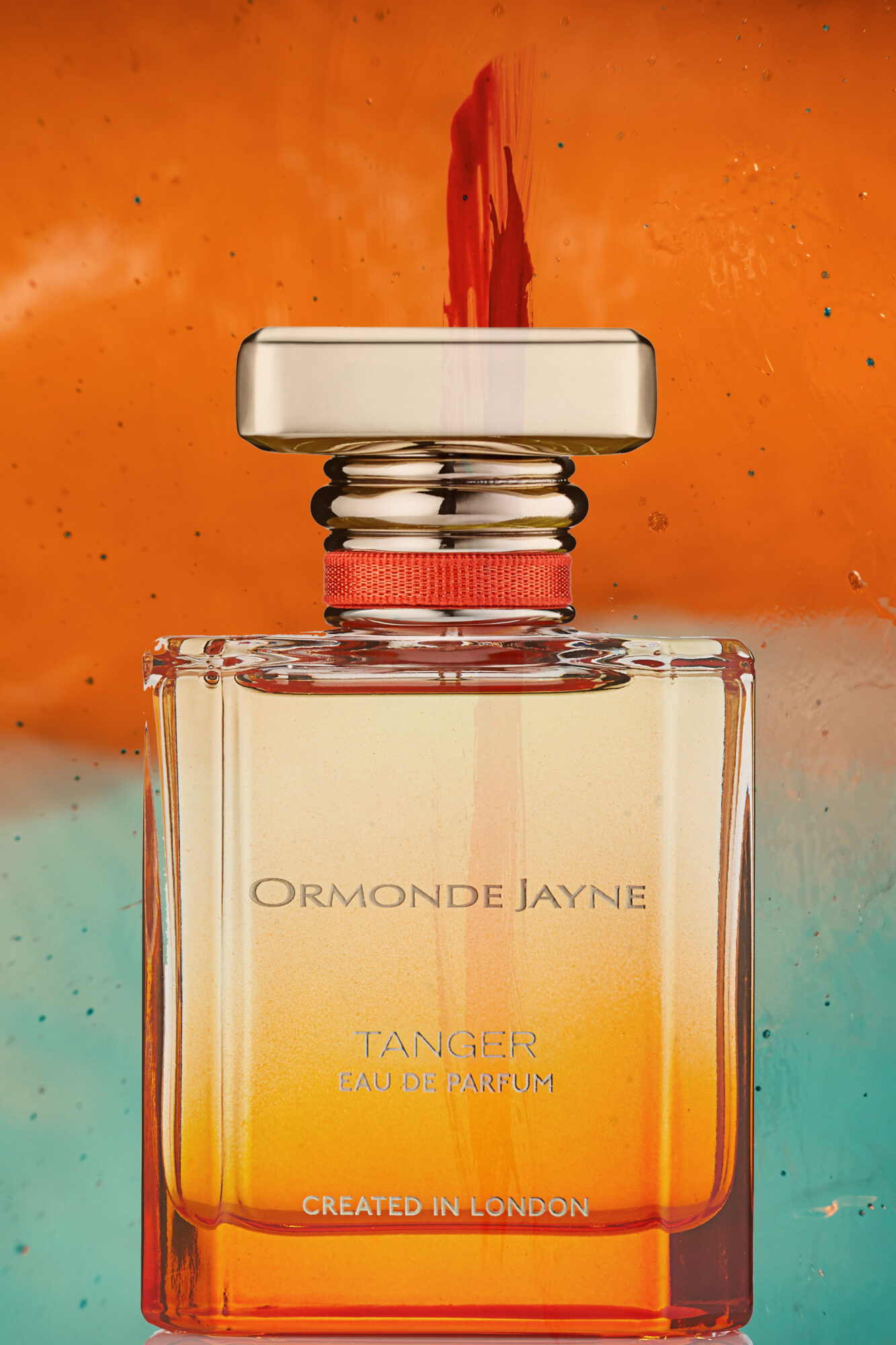 Ormonde Jayne has a constant and loyal following, as the fragrant repertoire is constructed both with universal appeal and with a "niche" approach to selecting and using rare and innovative ingredients (they have one of the first fragrances showcasing Oudh, back in 2004 (in Ormonde Man); used Black Hemlock Absolute (Ormonde Woman), Taíf rose, and many others)
To celebrate the 20th anniversary, Ormonde Jayne has created a series of seven unisex fragrances, under the name of "La Route de la Soie" – inspired by the extraordinary flora and diversity of the ancient Silk Route (introducing ingredients such as Persian Rose, rhubarb, Armenian Plum, nutmeg, Indian sandalwood, rum, and peony)
"A thousand years ago, the vast trade paths from Peking to Paris carried more than just silk and precious commodities. Ideas, cultures, and beliefs were shared across continents for the first time: from alcoholic drinks to the number Zero – as well as science, art, and literature. The Silk Road became a route of dialogue, diversity, and understanding."- a note from the brand.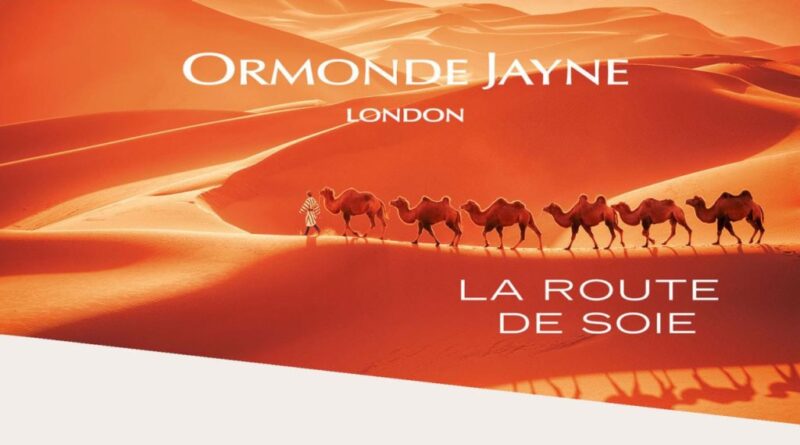 Liquid wanderlust, the seven fragrances are an interconnected experience, so I can't go further without briefly mentioning them, as freeze-frames of imaginary travels:
Byzance: a comforting grown-up gourmand, sultry kajal eyeliner, milky cashmere embrace
Damask: a busy street market in Istambul, plateaus of rosewater- infused multicoloredloukhoum, sparkling like sweet sugar-coated jewels
Indus: evening of roses, an antique shop, silver cups filled with plum nectar, incense sticks
Levant: crisp as the morning of the 1002nd night, waking up in a city that stands between the sea and the desert, uplifting, luminous, positive
Xandria: mysterious, dark, apple, rum, spices, nightfall, the one I would be most drawn to (in a parallel world, where reality is flowing in the "old normal" parameters)
Xi'an: the knot where the strings of the journey meet. The eastern end of the silk road, calm, balance, equilibrium, silence, rebirth.
I loved the journey the discovery kit took me on, and sampled them patiently, one day at a time, giving them time and space to unfold their stories.
The day I sampled Tanger I had an unexpected (and, lately, quite uncharacteristic) surge of positive energy. I felt a bit like a disheveled android being suddenly connected to a new power outlet, one I was not quite in synch with yet. I smiled, imagining a fragrant version of Lisa Gerrard's voice singing in glossolalia* an ode to joy, in a language made out of all the bright colors of the world. (* glossolalia – also known as speaking in tongues, is a practice in which people utter words or speech-like sounds that some believe to be languages unknown to the speaker.)
I put aside the quarantine mom frown (that has dug some new lines between my brows), I blasted "Carnival of Light" from Dead can Dance** and went on about my day, running on a new, sparkly fuel. (** Lisa Gerrard is Dead can Dance lead singer, famous for her singing in glossolalia).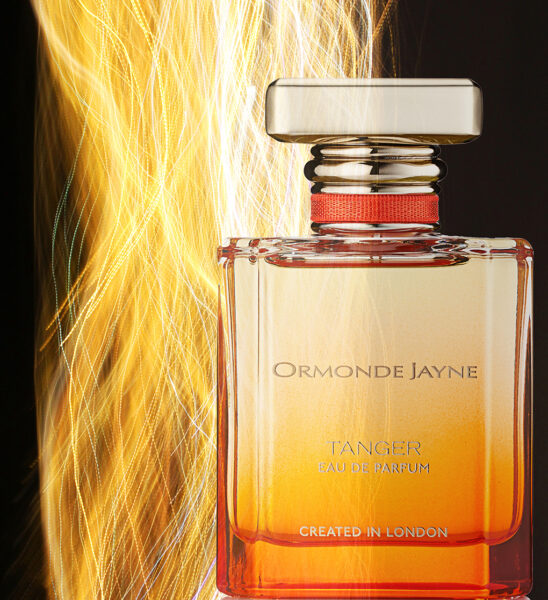 Same as with a song with invented language, where you are not constrained by the meaning of the words to freely build your experience with it, Tanger has this uncanny ability to be a "blank slate" of positive energy you can draw from, the pure kind, without the artificially induced, #goodvibesonly breed of "toxic positivity" we seem to be drawing in, these days"(*** toxic positivity is the excessive and ineffective overgeneralization of a happy, optimistic state across all situations. The process of toxic positivity results in the denial, minimization, and invalidation of the authentic human emotional experience.)
The idea seems simple in construction (happy sunny bright neroli – bergamot- ylang – amber combo) but the effect is complex and deep. Let's unfold the scented map:
East: the morning mewing of seagulls hovering above the harbor, crisp cool air, unloading pyramids of exotic citrus from the ships, alternating tartness: green, orange, green.
North: the sun falls directly over the carpets laid on the ground, as hands scatter heaps upon heaps of flowers out to dry, the intoxicating scent of rose petals and ylangylang rising in the hot summer air: yellow, red, yellow.
South: the shadows grow longer, mossy trees, hidden from the sun, sweet, honeyed green sap pulsates, keeping bitter orange alive: green, olive, green.
West:sunset light flickers and dances on the mosaics of the minaret: amber, vanilla, amber, balsam.
Note: On the 10th of November, I had the huge joy of connecting with Linda through a Zoom conference call.Ormonde Jayne created a special Zoom event"Meet the Perfumer" on their anniversary weekend (19, 20, 21 of November) where customers who have purchased their Discovery Lab will have the opportunity of having their private consultation with Linda Pilkington, unboxing the discovery set, and exploring the new collection together.
Tanger by Ormonde Jayne was launched in 2020, as a part of the "La Route de laSoie" collection and the nose is Linda Pilkington.
Head: YlangYlang, Italian Mandarin, Italian Bergamot
Heart: Rose Petals, Wood of Cashmere, Neroli
Soul: Moss, Dry Amber, Madagascar Vanilla, Balsamic Accord
If you love Ormonde Jayne Tanger, also try the sunny Masque Milano Ray-flection
Discovery kit kindly provided by Ormonde Jayne