Marcelle Dormoy Nacarat fragrance review – first published in Cafleurebon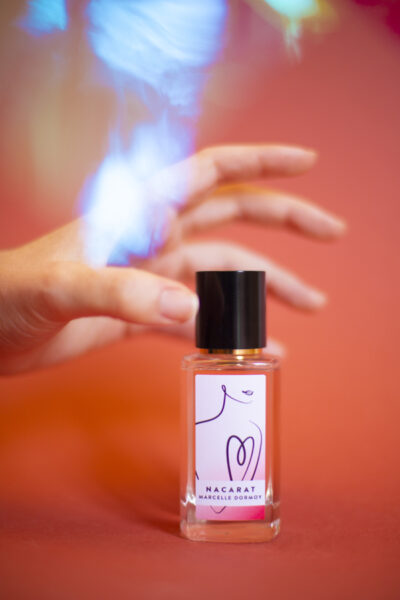 "Are you curious to know the strange sensations I feel, when I am suspended in infinity, between heaven and earth? It would take a careful and meticulous psychological notation to record moment by moment my internal struggle and turmoil. Two days before, I am prey to a particular mood. It cannot be described. It just feels. Finally, we arrived at the stadium. The mechanics bring me the parachute. I have to fix it. My whole body trembles, but my hand works calmly, quietly, with mathematical precision, with scientific calculation. When I get on the plane and it gets off the ground, I get nervous. The plane makes a few turns. We're looking for the right place to jump. Well, then a surprising phenomenon happens, the mystery of which I have not yet been able to decipher. Nerves freeze. Impatience dissipates. That particular state is lost in heights… Calm intervenes. I work with so much precision and so much cold blood that later, in my hours of insomnia and retrospective meditation, I marvel at myself. But, behold, I came out of the cockpit. With a clenched hand, I embrace the cold bar, I look down, I look at the ground, I look at the altimeter, which indicates the height, I make a silent prayer… and I let go."
Smaranda Braescu*, in an interview to a local newspaper 90 years ago (august 1930)
*Smaranda Braescu was a Romanian parachuting and aviation pioneer, holding multiple world records: she was one of the first women to ever obtain a parachuting license in 1928, set the women's world record for highest parachute jump (from 20.700 feet); in 1932 she was setting the absolute world record for the highest parachute jump in Sacramento, California, jumping from 20 700 feet and later became the first European woman to receive an American pilot's license. All her success earned her the nickname "Queen of the Heights" and inspired generations upon generation of children looking at the sky and dreaming (and especially Romanian little girls)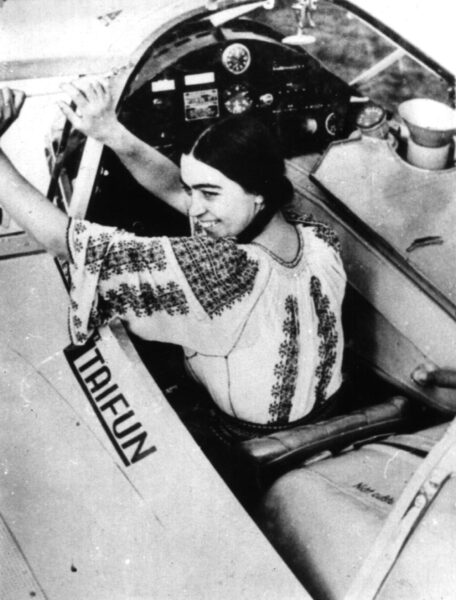 When you asked me what I wanted to be when I grew up, I would answer without blinking that I wanted to be a pilot. (I also thought of the less glamorous career of becoming a pirate to fall back unto, if things didn't go as planned). In reality, I found out that I have a mild phobia of flying, and every mundane flight requires me multiple stages of mental preparation and the occasional pre-flight drinks to keep the nerves "sailing" smoothly. Although I might have thousands of acrobatic "leaps of faith" taken from rooftops in the "Assasin Creed" series of videogames – and I highly doubt that counts as flying – when thinking of audacious & inspiring women role-models (other than the ones in my family), the first thought invariably flies to my childhood flying hero.
"L'audace d'inspirer" translated as "inspiring audacity" is the slogan under which the Marcelle Dormoy line of perfumes was launched, a scented tribute to the inspiring women pioneers of yesterday and today. Marcelle Dormoy was a pioneer herself, deciding to set up her business with a fashion and perfume house in 1927, after a successful career as a Parisian model. Her success was immediate, and she quickly joined the renowned Association of Haute Couture Paris alongside Chanel, Balenciaga and Lanvin, becoming a model of success in a time when women entrepreneurship was seldomly seen.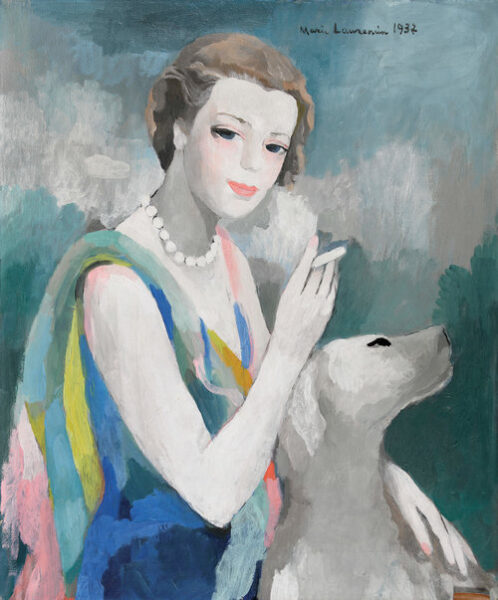 Seduced by its story and heritage, the name of "Marcelle Dormoy" was brought back to life by Louise du Bessey, after almost 100 years.The three fragrances of the house are made in Domaine Sainte Blanche, on the hills of Grasse, and the nose is acclaimed independent perfumer Karine Chevallier (who also has in her portfolio fragrances from Gallivant and Nez a Nez).
A note from the brand: Intended to work as boosters of self-confidence, the 3 fragrances of the line focus on different personality traits: Heliodor (serene fresh hesperid); Gemma Veneris (assertive powdery fruits) and Nacarat (radiant gourmand).
Speaking about color is just as difficult as talking about perfume notes, as describing any of them just with the use of words is an imprecise and subjective task. We can illustrate the general nature of a certain shade or perfume note by reference to the object that has that quality, or to its physical wavelength or chemical structure, or by comparison to another color or similar note (and be caught in an autoreferential neverending loop).
Nacarat is a color name in old French meaning a shade of red-orange color, mainly used in the field of fashion and clothing. An imprecise and fluctuating color, in the XIX-th century it sometimes defined a pale red or pink, and some etymologists link it to the Spanish "nacarado" (meaning pearly), or the Arabic "nakarat" – designating a red flower used in dyeing fabrics. Nacarat can be sometimes pale and unsaturated, sometimes bright – just imagine an autumnal sunset with all the shades of orange melting in: the bright light of the sun setting, the washed-out orange dim clouds in the dawn sky, the rusty gold of autumn leaves, the ripen reddish fruits. If we were to get all synesthetic here, I would swear that Tarja Turunen's voice has nuances of nacarat in her interpretation of Nightwish's "Sleeping Sun"
Nacarat from Marcelle Dormoy vibrates on this pale but "radiating from within" spectrum, the beginning, all tart and mouthwatering juicy sweet, with notes of ripe blackcurrant and honeyed yellow freesia reminding me of the smell of a glossy lipstick (don't think of the old school waxy kind, but the modern variation of the fruity shiny glosses). After the playful start, the aroma goes into the floral territory, with a colorful bouquet of thick wisteria, some slightly bitter herbal nuances peeking through, and the spiciness of the marigold flower. The scenery is still deliciously sweet, as the vase of flowers and the mortar and pestle sit on the table near a fresh raspberry swirl cake. The dry-down does not leave the nacarat brick road, with the already familiar syrupy sweetness of the red fruits bushes following the trail, and the perfume settles into accords of soft vanilla and cozy musk.
So, if you have a taste for gourmands that don't feel oppressive and heavy, Naracat is from start to finish a feel-good perfume, that stays close to your skin and envelops you in an airy bubble of uncomplicated "Joie de vivre".
Marcelle Dormoy Nacarat was launched in 2020, and the nose is Karine Chevallier
Top Notes (sparkling fresh): Blackcurrant, Yellow freesia
Heart Notes (floral-fruity): Wisteria, Orange Blossom, Raspberry, Marigold
Base Notes (gourmand): Musk, Vanilla, Red fruits
Disclosure: Samples kindly provided by Marcelle Dormoy, opinions are my own
If you like gourmands, also try Chabaud Lait Concentre