Nishane: Musiqa Oud Review
Synopsis: A perfume fit for a God – if the god is Pan and you don't mind a lil' bit of dirty oud on your hoofs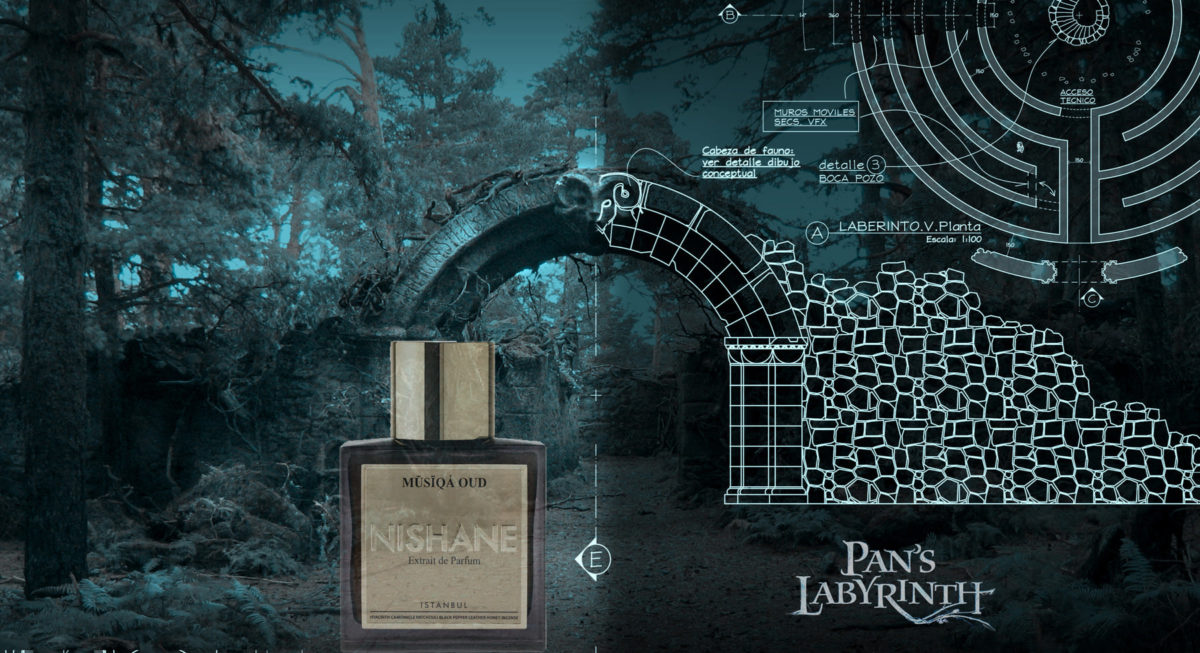 A perfume that made me think of the legend which tells the story of how the god Pan invented the "pan flute" when following the nymph Syrinx: "Syrinx ran to the river's edge and asked for assistance from the river nymphs. In answer, she was transformed into hollow water reeds that made a haunting sound when the god's frustrated breath blew across them. Pan cut the reeds to fashion the first set of pan pipes, which were thenceforth known as syrinx."
Musiqua Oud is indeed a perfume of EPIC proportions. It's loud, carnal, animalistic and enormous. It swings between rich, lustrous warm deep notes of dirty oud, the sweet bitterness of dark chocolate and the shady and unnerving promise of bitter oakmoss.
If I were to transfer it to a visual universe (dark yet intricately fairytale-ish) the dreamlike Del Toro's Pan's Labyrinth would be its perfect home.
Perfume review Nishane, Musiqa Oud – music
If you like Musiqa Oud Review, also try: Ajmal, Rose Wood
About Nishane, a note from the brand:
Inspired by the rooted traditions, modern vision and the cosmopolitan structure of Istanbul that has embraced so many civilizations; NISHANE is ready to be the indicator of the value you put on yourself and your loved ones with unique and sophisticated fragrances and elegant touch of its artistic collections designed with utmost care.
Bearing in mind that a delicate sprinkle of scent has the capacity to kindle valued reminiscences along with enlightening feelings, NISHANE proudly presents the first niche perfume collection of Turkey "Extrait de Parfum Collection".
After launching the series of Cologne Parfumée – the new intensely-concentrated formula of sharable eau de parfum – and incredibly fragrant, luxurious and exclusive Scented Candles, it took nearly two years to accomplish the rare essences of the 16-scent Extrait de Parfum Collection created to amaze the niche perfume lovers all around the world. The fragrance notes of the collection have been chosen delicately to tell unique life stories. Everyone is invited to feel Istanbul's very own mixture of the cultures by a sniff of NISHANE perfume made of the strong olfactive memories.