Ramon Monegal Ole Fragrance Review , first published in Cafleurebon
In one of my favorite TED talks, back from 2009, Elizabeth Gilbert (author of "Eat, pray, love") tackles the impossible expectations we have on our artists and all the pressure, self-doubt, and fear of failure that comes with all creative pursuits: "Looking back in history, creativity and suffering were not always linked, as there was this strong psychological construct put into place, that protected and distanced the artists from their work, through the idea that creativity was a manifestation of divinity. This way, in ancient Greece there were "daemons that spoke wisdom" as Socrates put it; in ancient Rome, we had the "geniuses" –magical divine entities that invisibly assisted the artist, or in some instances, divinity itself transcended and manifested through the human vessel directly, through art. In the deserts of North Africa, the Moors had moonlit celebrations with ceremonial dances – and sometimes, once in a while, a dancer would tap into grace, time would stop, and his movements, as if guided by divinity, would become transcendent and lit from within, so the crown would recognize divinity for what it was and would chant "Allah! Allah! Allah!"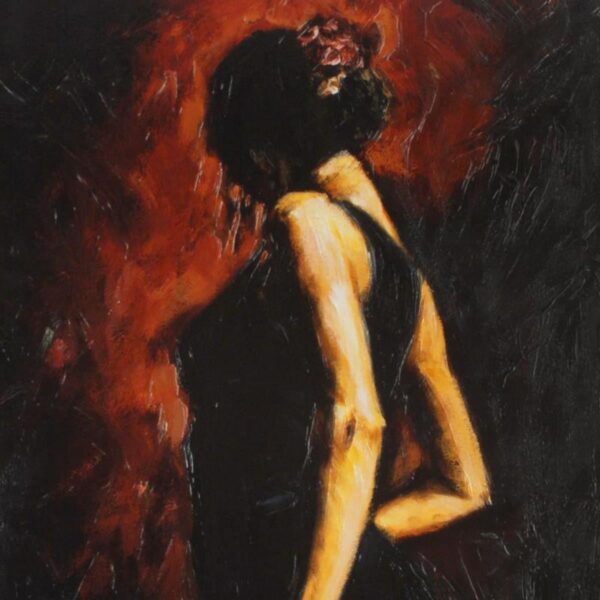 In modern Spanish, over 8% of the lexicon is of Arabic root, and that is not a surprising fact, as the Moors ruled for hundreds of years over the Iberian peninsula that today makes Spain. So, a part of linguists argue that olé comes from the "Allah!" chanted by the Moors – the familiar olé that became a universal exclamation and cheer, used in bullfights, football matches, and Flamenco performances, to cheer and encourage the performers. (The current popular version of the "Olé, Olé, Olé" song is a Spanish version of the as "Allez, Allez, Allez, Allez" in French, in a song written by Roland Verlooven and Grand Jojo called "Anderlecht Champion".)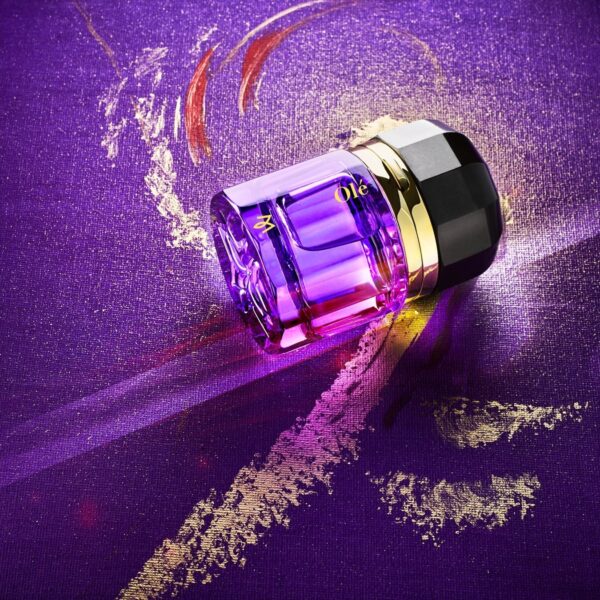 Ramon Monegal Olé bottle, official photo via Facebook
"I think that people understand color better than scent because they feel more sure of their criteria". Olé was made on canvas full of color when it was made because the purple color is the one that makes us think of art, euphoric state of mind, freedom, and imagination. The scent itself has a sublime beauty of fruits that are a symphony of purple colors, such as dates, pineapple, wild raspberry, orchid and vanilla." –via Ramon Monegal via official Facebook page
Spraying Olé for the first time, immediately clicked in association with the iconic scene from Pedro Almodóvar's Volver, in which Penelope Cruz sings a flamenco song:
"Colour idealizes an object and gives it an artificial value I like. I believe this artifice in the objects, the walls, the décor, the clothes…that reveals and singles out the characters in my films. It also completely isolates what interests me most in my films: the story itself and the characters' emotions."
– Pedro Almodóvar, 1992.
There's this "Almodovar-ian" sense of hyperbole, unapologetic hedonism and unrestricted freedom to the spirit in which Ramon Monegal composed this fragrance: big, bold, in your face, and with a zesty lust for life.
Everything is bright, the colors are oversaturated, the contrast is playful and the result has a flamboyant "Latin" overdose of emotion that bounces back and forth between tartly bitter and deliciously sweet.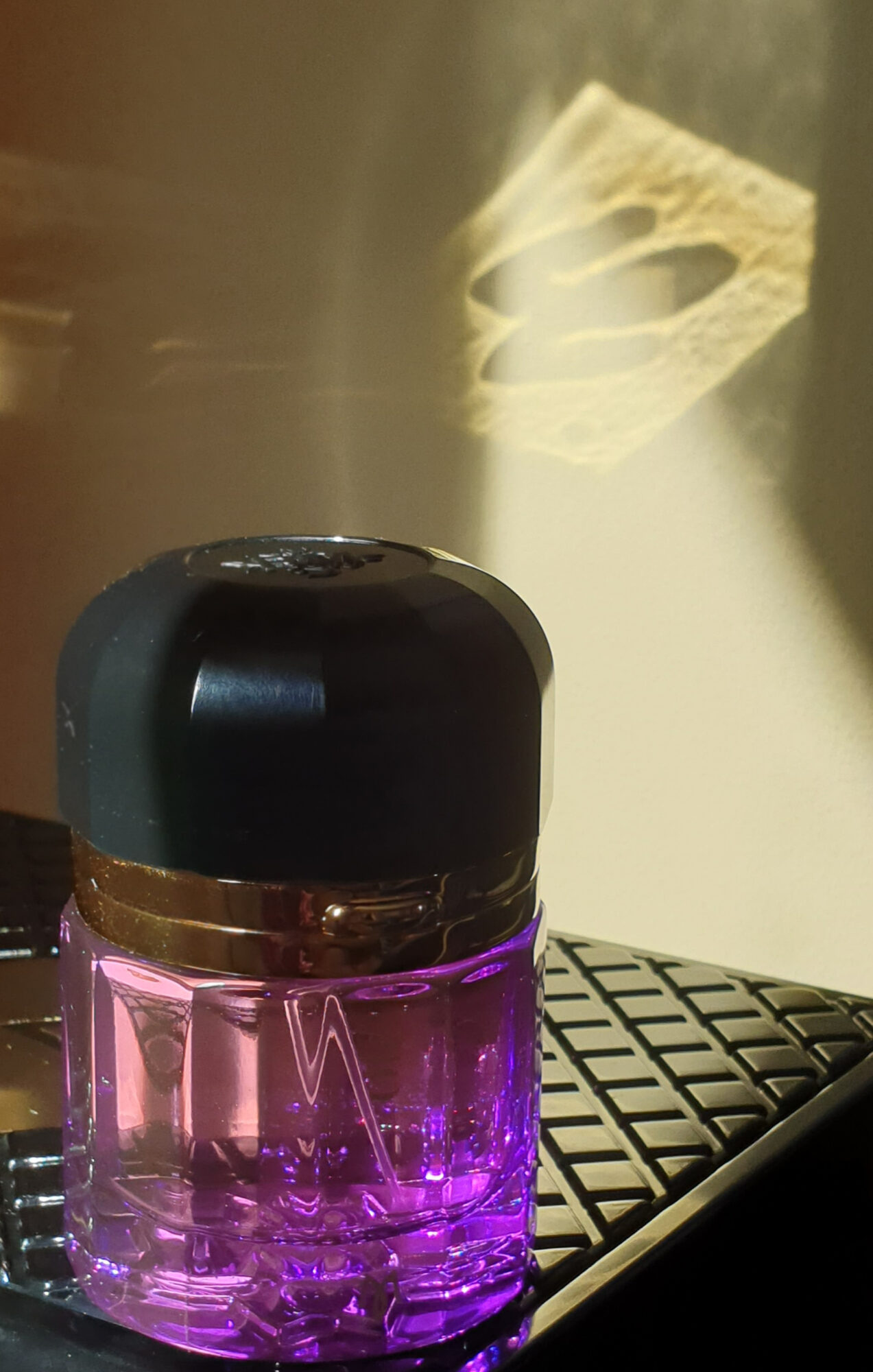 A burst of colors that makes the "taste the rainbow" jingle suddenly play in the background: hands all sticky from picking elongated pits from sweet Majhūl dates, the most photorealistic fresh pineapple topped with its sweetened doppelgänger (think of opening a metal tin can of ice-cold Dole pineapple round cuts and gulping down the juice) and wild red raspberries, so ripe they feel as tickly in your nostrils as inhaling a freshly opened fizzy purple Fanta drink.
After the deliciously euphoric and mouthwatering blast of the first minutes, with a skillful flutter of the purple cape, señor Ramon Monegal leads us to an unexpected scenery: a wooden heart, a sumptuous crown of dark orchids, and the restrained aristocratic sensuality and warmth of jasmine.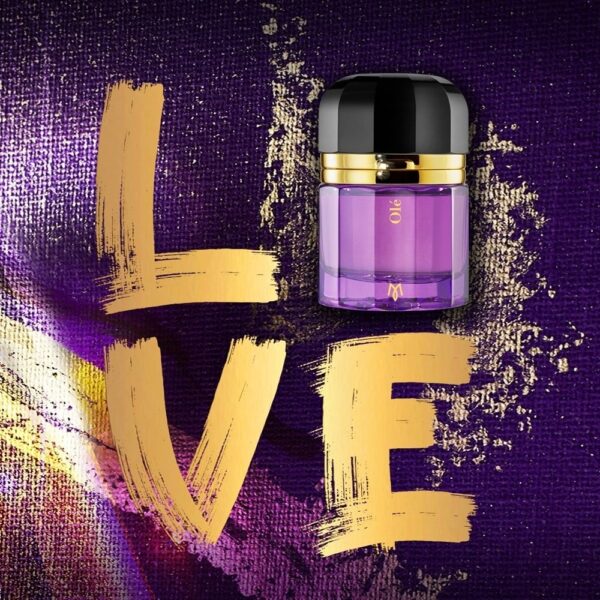 The fruity sweetness returns in cycles, warming up with comforting and plushy gourmand notes the daring and sharp turns the fragrance takes: next, we are greeted by the dense and dark green needles of fir balsam. We are experiencing an unexpected fresh and airy layer, that combined with the smoky cedar creates a woody, strong, and piercing energy that provides the counterbalancing yang to the fruity sweetness yin, and makes the fragrance completely, thoroughly, and joyfully unisex.
Wearing the fragrance felt like having a tree painted on my skin, in different seasons: coming down from the ripe summery sweet fruits on top, filled with all the brightness of the sun, to the shade-filled bloom of flowers, the autumnal rusty nervures, and rings of old cedar trees, the needle-filled branches, all the way down to the long roots, stretching undergrown with the unnervingly familiar sweet, musky scent of winter.
Olé by Ramon Monegal was launched in 2019, as part of "The Spanish Collection" and the nose is Ramon Monegal. The packaging of the bottle is inspired by the paintings of one of the most popular modern artists, Spaniard Joan Mirò.
Top notes: Date, pineapple, raspberry; middle notes: Jasmine , orchid, cedarwood; base notes: fir balsam, musk, vanilla
Nicoleta Tomsa, Editor
Disclosure: Bottle kindly provided by Ramon Monegal, via Cafleurebon
If you liked this review, also read: Hendley