Maison Tahite Vanilla2 (Marie Duchene) Fragrance Review, first published in Cafleurebon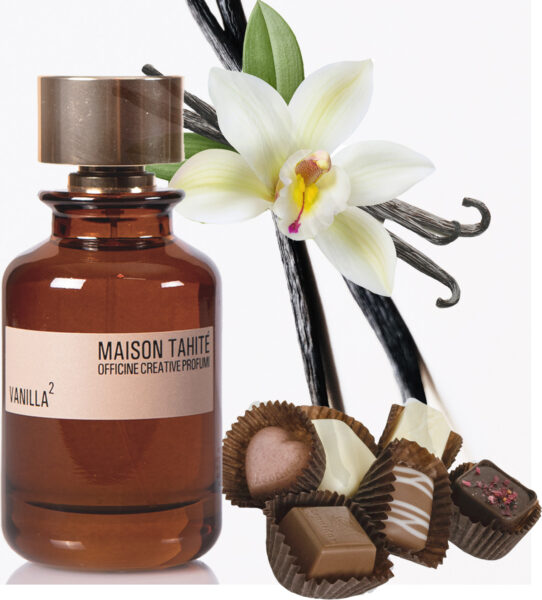 Maison Tahité – Officine Creative Profumi has picked one of the most versatile and complex notes to focus on – vanilla – a note that, in perfumery, is anything BUT "vanilla" (in an urban dictionary sense). There are so many faces vanilla can take: from the pastel whimsical hues of cookie-cutter ice cream to dark or deep boozy sultry reds; with sweet and spicy curves, creamy or powdery textures, low pitched woods or alert floral notes, domestically confectionary or strikingly exotic.
Sel_Vanille from Maison Tahité is an original aquatic take on vanilla, that I have been wearing each time I craved the salty sea smell (and that's quite often ) and that I have covered here. From the line, I was also smitten with Vanilla² – a beautiful deeply deep gourmand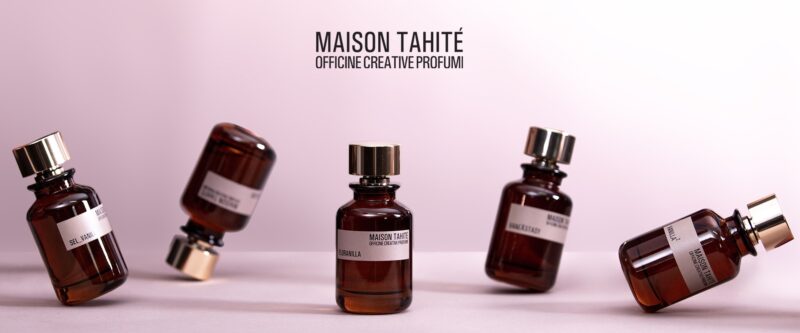 But before we get into the yummy deliciousness, let's whet our appetite with some data:
Even if it's just under 2% of our body weight, our brains consume around 20% of our total energy and about half of our daily carbohydrate requirements, with glucose being the most important source. Under stressful conditions our brains need up to twelve percent more energy – this is why, when we are feeling overwhelmed and anxious – one of the first things that pops in our minds is sugar – and we all know the siren's call of the pint of ice cream in the fridge, usually growing louder in direct proportion to the urgency and stress of our workload.
Vanilla, besides smelling delicious, also has the effect of fluffing up a comforting and relaxing exoskeleton around you. First, we think of the happy childhood memories linked to vanilla, the milky warmth of breast milk, and the conditioning reflexes embedded in our programming (the sense of smell developing since before birth, when we are just twelve weeks old). Also, various scientifical studies have also shown that vanilla acts as a mild anti-depressant, reduces the startle reflex, anxiety, and helps you sleep better. Many studies have been carried on both humans and animals, the results pointing towards the intrinsic beneficial properties of vanilla, overwriting the sole explanation of just the positive childhood associations.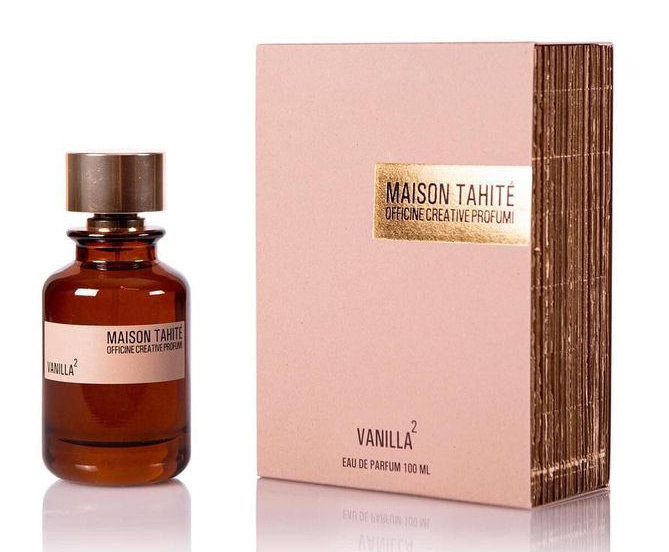 Enter Vanilla² – with a notes pyramid that has a vanilla top, middle, and bottom. And some yummy goodness in the form of pralines to make things sweeter. Can we have too much of a good thing? Let's dive into an overdose of sweet indulgence with a grownup gourmand scent that appeals to the kid in all of us.
A note from the brand on Vanilla²: "For true lovers of vanilla fragrances. An enveloping, immersive gourmand journey that heightens the beauty of this fragrance to the power of two. A journey in which vanilla is accompanied by sweet praline and talcum powdery notes that rest on a resinous base that leaves behind a fascinating trail."
Imagine this fragrance like a hall of mirrors that takes us on a journey, contemplating different reflections of the same note – with subtle yet multi-layered facets.
The start has a slightly bitter, playful undertone teasing us with restrained floral nuances before the rich and buttery overdose of sweet indulgence that follows.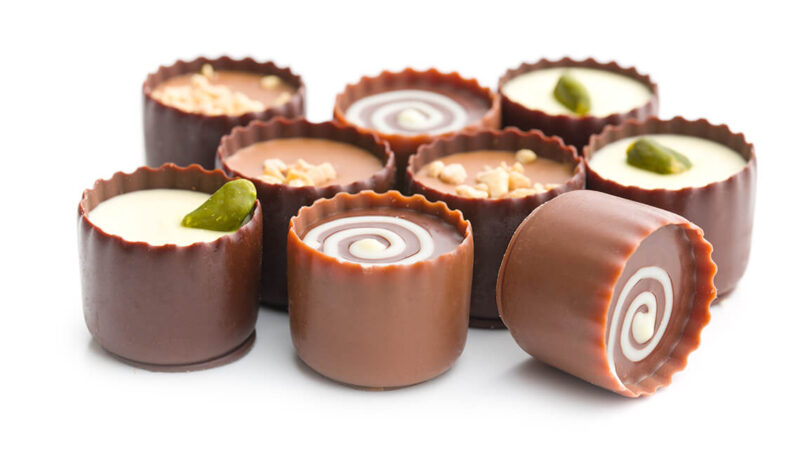 Soon, we get what we were promised: sweet dark vanilla, scooped out of long and plump pods, with decadently perfect pralines rolling in slow-motion on the table (thinking of Godiva-level-quality pralines here). We never get into teenager-drowning-in-cookies territory, or candle-like plain sweet vanilla because everything is balanced, round, gourmet-level delicious. Not long after, a note of talcum powder comes to dial back the sweetness back to a more sensual come hither level. The association that came to mind with this part of the scent was the imagery of the talcum-covered ballerina shoes, squeaking wooden-floored dance halls, whispers, and soft giggles.
A new reflection flashes back from a different angle: billiard cue sticks talcum powder smell mixed with the low clouds of smoke of billiard pool rooms (does anybody else feel ancient when mentioning indoor smoking?) Echoed memories of old lacquered wood paneling, goosebumps from the slightly unnerving fuzzy texture of the green felt, smudged eyeliner, vision blurred by the overgrown fringe. Yep, Lana would wear this.
Editor's note: Maison Tahité – Officine Creative Perfumes has sustainability as a main objective, respecting the environment: they use recycled cardboard, vegetable glue, and paper made from almond shells. Also, in every package you will find a plantable card: a small gesture to make a flower bloom and offer a symbolic yet concrete contribution to making the planet a better place.
Vanilla² by Maison Tahité – Officine Creative Profumiwas launched in 2020, and the nose is Marie Duchene. Top notes: Vanilla flower; middle notes: vanilla, praline notes, powdery notes; base notes: vanilla, benzoin resinoid
Disclosure: Sample kindly provided by Maison Tahité, many thanks!