Goldfield & Banks Australia Blue Cypress review first published in Cafleurebon.
"Not I, not any one else can travel that road for you,
You must travel it for yourself.
It is not far, it is within reach,
Perhaps you have been on it since you were born and did not know,
Perhaps it is everywhere on water and on land."
Song of Myself, Walt Whitman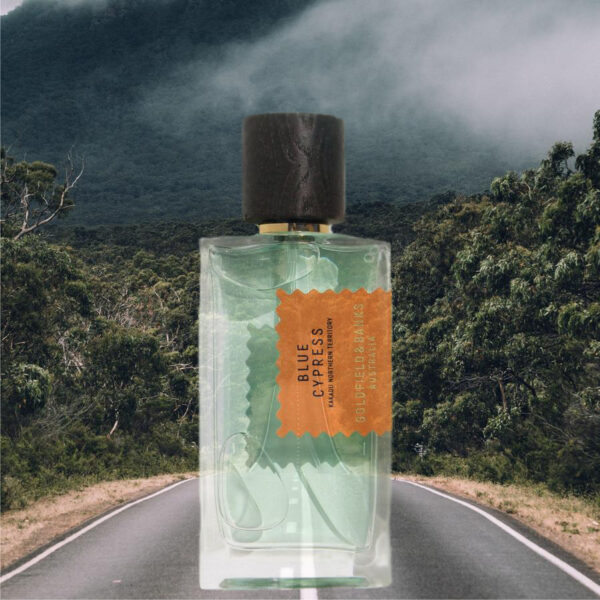 Goldfield & Banks Australia is a niche perfume house made to put a spell on every explorer's soul. Any good story begins with "once upon a time" and a hero who departs on a thrilling adventure to a land far – far away. The protagonist of our story, Dimitri Weber, having French and Belgian blood, draws inspiration both from the rigor and tradition of French perfumery and the Belgian "débrouillardise spirit" (roughly translates as "resourcefulness mixed with independent-mindedness"). After studying Arts, he devoted his life to olfaction, but rather than locking himself up in a laboratory or a marketing board room, he took a path less traveled. After countless collaborations (sales, marketing, training, and product development) with heavyweights of the luxury fragrance industry, his travels took him to a land "far far away" that happened to be the land "down under" and Goldfield & Banks Australia was born – an innovative luxury fragrance brand that is an ode to Australia's untamed beauty and its indigenous botanical richness. The "Goldfield" of the name comes from the golden fields of sandalwood of Australia and the Banks refers to Sir Joseph Banks: an English botanist and naturalist who was a part of Captain Cook's party and revealed to the world the first major collection of Australian flora and fauna, describing many species new to science.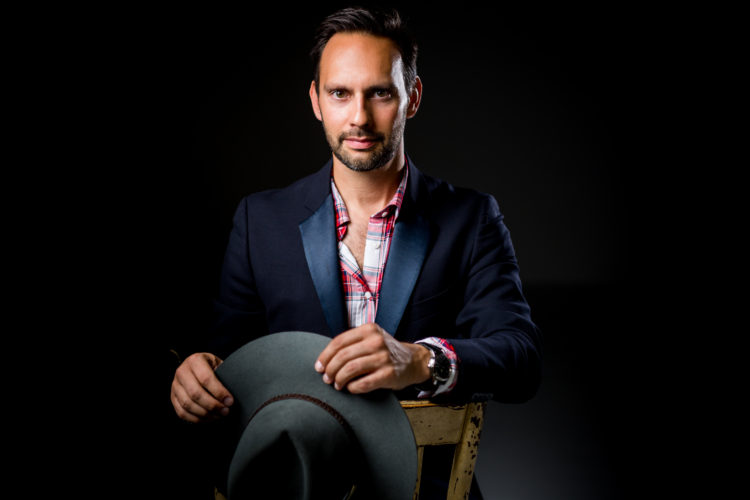 "In France, we have roses and jasmine from Grasse but in Australia, we have so much more. For me, it's all about the ingredients and the art of perfume. I'm not the kind of person that is very much inspired by something (abstract). I'd rather be in the concrete; I'd rather be in something tangible. My story is about ingredients and craftsmanship." – Dimitri Weber (read more here)
The native Australian blue cypress conifer tree is surrounded by local folklore, as some version of a fountain of youth with therapeutic benefits ranging from skin moisturizer to anti-inflammatory and antibacterial properties, to lung treatment to other miscellaneous uses such as adhesive or bug repellent. It's worth mentioning that it is the only blue-colored essential oil distilled from woods (by steam distillation of the tree's wood and bark), all other blue-tinted oils being extracted from flowers.
Besides smelling damn good (a mix of woody freshness somewhere between citrus and cedar notes) the indigenous people of Australia placed pieces of blue cypress on hot rocks to create steam – for a healthy respiratory system and for the calming and meditative effect it gave off. (source)

"Hic sunt dracones" (Here be dragons) was said to be written on old maps, on unexplored territories, as an echo of the medieval habit of drawing dragons and other mythological creatures on uncharted areas of maps. In our times where, with a single click of the mouse on google maps, you can (virtually) explore every inch and pixel of our planet, the visceral need for the unknown, and the call of adventure is still – more than ever- embedded in our core.
A note from the brand: "A haze of light incense that fuses with the scent of the morning dew evaporating from a deep blue-green forest."
From the first sniff, it feels like the first breath of air you take, descending on a new, foreign land when you inhale deeply to take it all in and feel both the peaceful stillness of contemplation and the energizing promises of new adventures to come.
The first impression is that of déjà-vu, déjà-felt, déjà-smelled, as the perfume has a classic aromatic Fougere backbone, but soon you'll realize that it will not take the well-groomed barbershop path you would expect. The perfume keeps playing – when you think you have it figured out, it loops and you find yourself somewhere completely different on the map than where you thought you were – the middle notes bring forward mineral undertones that recall the smell the sea has when it hits and foams against the rocks of the shore. You could be tricked again to guess the route it would take you on would be on the classic "aquatic" construction, but no, the blue cypress compass points to a new direction again – the forest: dewy, deep, green with camphoraceous undertones of eucalyptus, in a mixture so fresh that you can almost taste the blue.
Still, it never pulls rabbits out of its hat sprayer, as the perfume flows flawlessly, made out of a classic, perfectly tailored natural fabric. And now, more than ever, when 2020 rearranges our life and reality as we know it, a taste of good ol' adventure, even in the form of an olfactive journey is a solid form of self-care and therapy.
Blue Cypresswas launched in 2016, and the nose is Francois Merle-Baudoin. All the perfumes in Goldfield & Banks portofolio have a concentration of + 20% essences and are tested under extreme humid weather conditions.
Notes: Blue Cypress Australia, Lavender Bulgaria, Patchouli Indonesia, Clove Indonesia, Star Anise India
Disclosure: Sample kindly provided by Niche Parfumerie, thank you! (Nicheparfumerie.ro – a Romanian curatorial niche shop, available worldwide)
If you like aquatic perfumes, try also: L'eau par Kenzo