MiN NEW YORK – Moon Dust perfume review
  Synopsis: "There is shadow under this red rock / (Come in under the shadow of this red rock) / And I will show you something different from either / Your shadow at morning striding behind you / Or your shadow at evening rising to meet you / I will show you fear in a handful of dust."                   T.S. Eliot, The Waste Land    
A note from the brand:
It was said
that the moon
smells of gunpowder
after a desert rain.
Mysterious.
Futuristic.
Poetic.
Top: Coriander, Mineral Accord & Carrot Seed
Heart: Flint, Ozone & Tobacco
Base: Benzoin, Earth & Black Musk
Welcome to the haunted ghost town, breathe in the dense mountain air, full of ozone and electricity, and make sure not to blink between the bolts of lightning, for darkness is near. Listen to the white noise of the storm birds flying close to the earth, dragging on invisible leashes the grey clouds, encumbered with heavy drops, all gathering the red dust towards you, rolling in painfull slow motion, as heavy as a fever nightmare.
You look at your hands, all dry and cracked, with the hot piercing smell of gun powder rising from them. Bite your lip, with the ghost of her musky salty taste on your lips, feel the stumps of your beard scratching your fingers like some old forgotten Braille spoken by the gods of the desert. Spit your tobacco, sinch in your leather waistcoat, press closer your herbal bandaid on your scabbed wounds and brace for the fight, cowboy!

Do you want to migrate your character to this server? I think you do.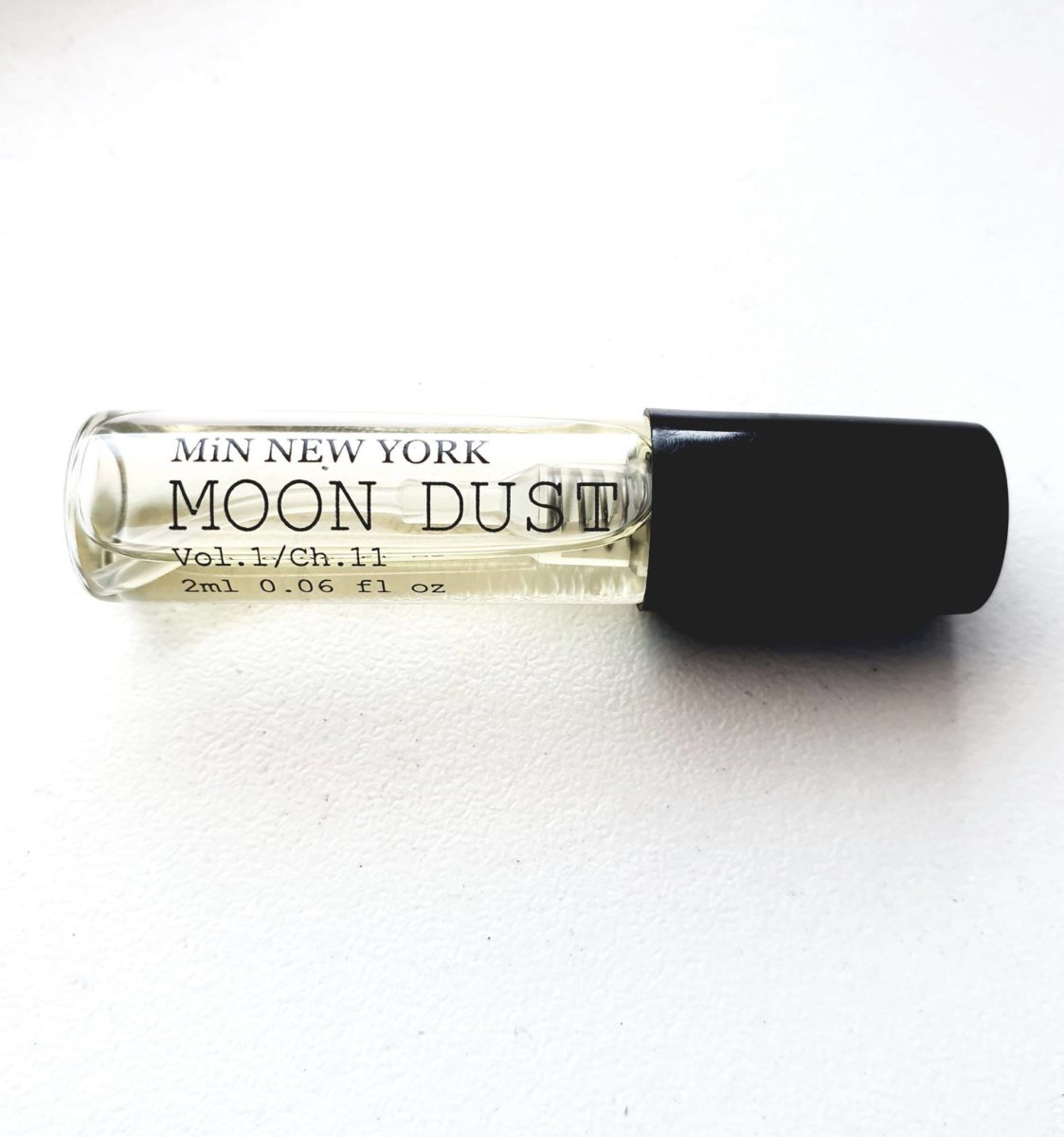 Dark and futuristic, earthy, metallic & minimalist Moon Dust is a perfect blend between the Westworld universe and the Red Dead Redemption game. I need this slice of escapism in full resolution, asap.
Sounds like:
If you like MiN NEW YORK – Moon Dust, also try Magic Circus