O'driu Pathétique perfume review, first published in Cafleurebon
Walk up the path
Notes: truffle, bergamot, incense, juniper berry, black pepper, woody notes, oakmoss, mimosa, vetiver and amyris wood.
Mood cloud: "Ground, soil, parody, clown, truffle, marketing, art, performance, comedian, blackberry, goat, Zurlì, paradox, masterpiece, visceral, ethic, pathetic, Fontanigorda, perfumery, jester, joker, social,honesty."- a note from the official site
Whimsical yet somber, Angelo Orazio Pregoni's Path Etique is a creature greater than the sum of all its parts. I will not touch on the flamboyant, eccentric way he chooses to "viralise" his scents and his larger-than-life personality (that will come next, in another review for the infamous Peety – the dadaist experiment that raised many questions and eyebrows in the perfume community).
With Path-etique, from the etymology of the name itself, we already have some keys of understanding: for once the greek root "pathos" we have "passion", but also suffering, as they come hand-in-hand; but also "Path Etique", that mixes English and French to say "Ethical Path" as another acid commentary Pregoni makes concerning the state of art in the modern world (not just concerning perfumery).
Pregoni explains "This is the first example of reverse naming: meanwhile other perfumes hide their banality behind pretentious names and brands, instead Pathétique is such an olfactory masterpiece that it has an anti-marketing naming without any fear, and it sincerely and ethically declares the way to follow"
Modest, he is not… but why did ever modesty become a virtue?
Upon first smelling this perfume and falling in love with it, it conjured up in my mind the image and parabole of one of my favorite books: "Instructions" by Neil Gaiman: a poem – turned – storybook and otherworldy illustrated by Charles Vess.
Disguised as a children book, it has a deeper, darker layer, a synthesis of fairy tale wisdom or maybe a compendium of myths, themes, and leitmotifs compressed into easy to follow, simplistic yet not simple life lessons tailored for a good and ethical life.
"Be kind, do good, don't forget who you are, trust your story."
But is it that simple?
First blood, first smell:
"Touch the wooden gate in the wall you never
saw before.
Say "please" before you open the latch,
go through,
walk down the path.
A red metal imp hangs from the green-painted
front door,
as a knocker,
do not touch it; it will bite your fingers.
Walk through the house. Take nothing. Eat
nothing."
The perfume opens up with a blast of sticky, almost palatable sweet glue smell (responsible of all kinds of nostalgia for us, east Europeans, as it was the sort of glue we would use in kindergarten activities and secretly scoop out and eat, with a plastic little spoon that came with it). The aroma turns coconutty, a bit burned, a bit bitter, a woodland siren luring us deeper, accompanied by pollen floral honeyed accords, with promises of cool shadows and a bitter earthy truffle that peers at us from the darkness.
"Once through the garden, you will be in the
wood.
The trees are old. Eyes peer from the under-
growth.
Beneath a twisted oak sits an old woman. She
may ask for something;
give it to her. She
will point the way to the castle."
A mossy forest floor lies before us deep, green, bitter and dry, with bushes of blackberries shaken by an unseen gust of wind, the whoosh of the piles of yellow leaves crackling, trapped in a whirlwind, the air all sweetened up by the amyris wood that oozes roundness, dimension and ultra-realism to the cedar and pine needles and cones.
"When you reach the little house, the place your
journey started,
you will recognize it, although it will seem
much smaller than you remember."
The dry-down closes the circle, ouroboros style, eating its tail, back to where it all began, with all that woody sweetness, a bit worn out from the road, extinguishing itself in a pale serpent dance of incense smoke.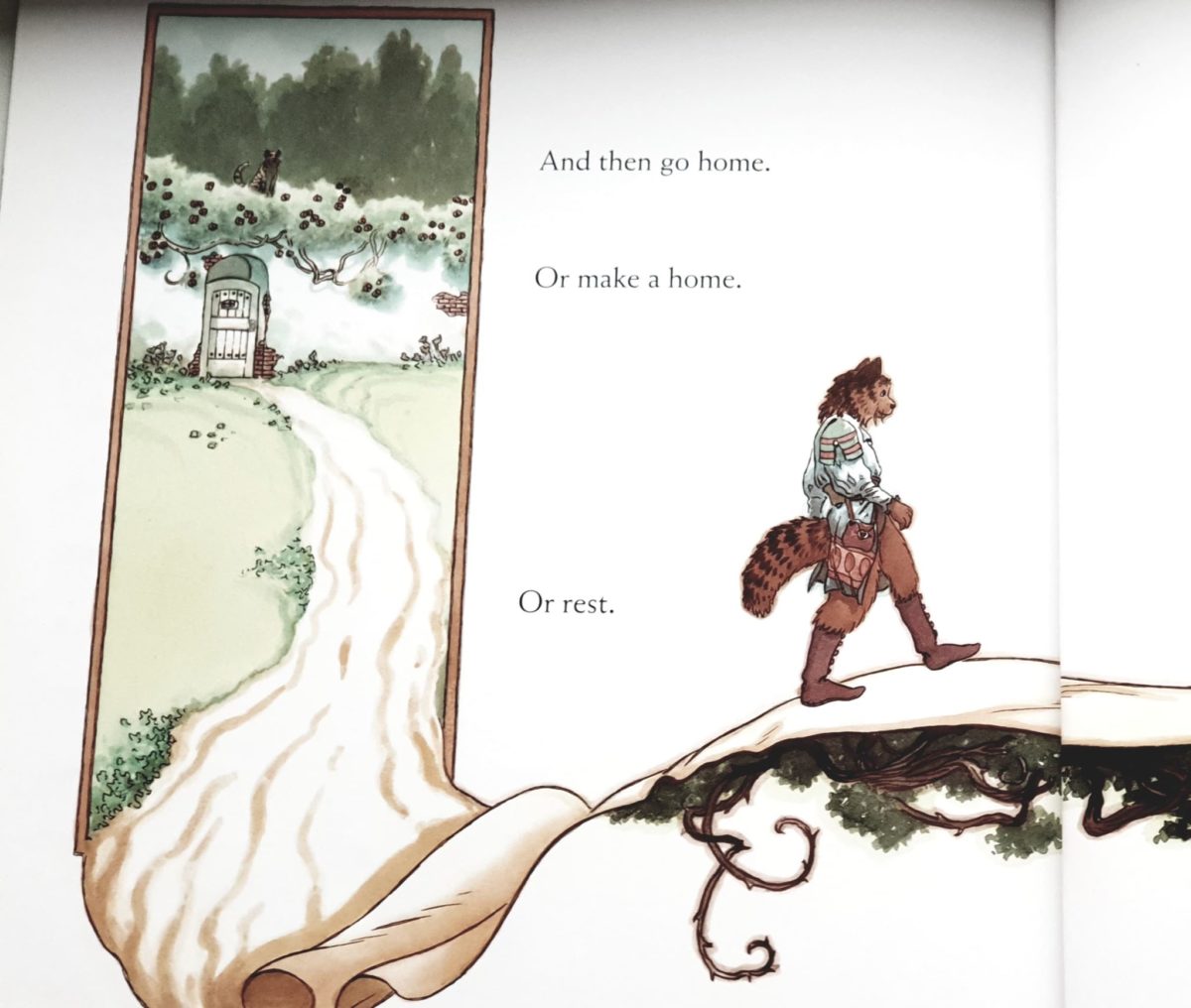 If you liked O'driu Pathétique, also try Sahara Noir